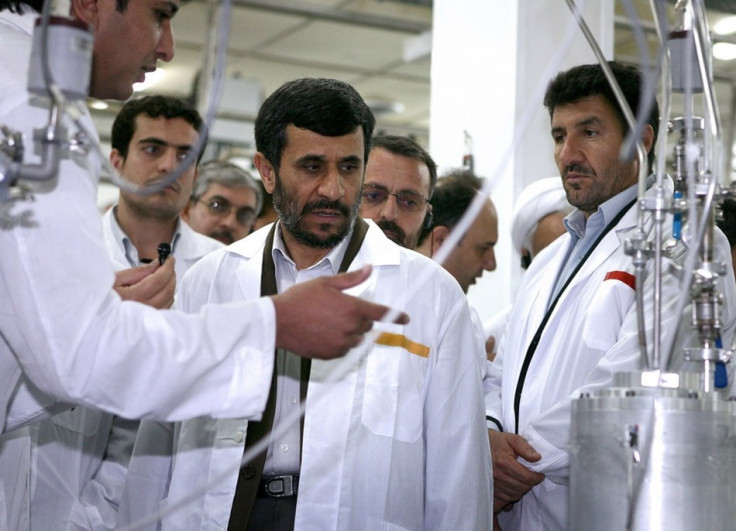 The International Atomic Energy Agency issued Tuesday its much-anticipated report on Iran's alleged nuclear ambitions.
The IAEA said it had compiled more than 1,000 pages of documentation on Iran's nuclear activities, and expressed "serious concerns" that Iran has been and might still be carrying out research on the construction of nuclear warheads and reveals the country has received help from foreign scientists.
Here are some of the key points from the report, which was distributed to the UN nuclear watchdog members.
On the alleged military dimensions of Iran's nuclear programme:
"While some of the activities identified in the (report's) annex have civilian as well as military applications, others are specific to nuclear weapons," the report said.
"The information indicates that prior to the end of 2003 the above activities took place under a structured programme. There are also indications that some activities relevant to the development of a nuclear explosive device continued after 2003, and that some may still be ongoing."
"The agency has serious concerns regarding possible military dimensions to Iran's nuclear programme. After assessing carefully and critically the extensive information available to it, the agency finds the information to be, overall, credible. The information indicates that Iran has carried out activities relevant to the development of a nuclear explosive device."
"The agency is concerned because some of the activities undertaken after 2003 would be highly relevant to a nuclear weapon programme."
Iran's hunt for nuclear components:
The report also includes an annex which relates to information provided by the organisation's member states that the agency has found consistent and credible.
According to the IAEA, Iran has actively sought to acquire equipment, material or other forms of support that can be used in developing nuclear explosive devices. Such equipment include "high-speed electronic switches and spark gaps (useful for triggering and firing detonators), neutron sources, high speed cameras (useful in experimental diagnostics), neutron sources (useful for calibrating neutron measuring equipment) radiation detection and measuring equipment (useful in a nuclear material production), training courses on topics relevant to nuclear explosives development, (such as neutron cross section calculations and shockwave interactions/hydrodynamics)."
The agency also says one of its sources insisted in 2007 that Iran has obtained nuclear explosive design information and had actively searched for information on how to convert highly-enriched uranium into a metal.
Iran also allegedly developed "exploding bridge wire detonators". "Iran's development of such detonators and equipment is a matter of concern," the report adds.
Nuclear experiments
Tehran is also accused of having conducted high-scale explosive experiments in the region of Marivan and of constructing a steel container to carry out tests on the implosion-type nuclear at Parchin in 2000. Tests have not yet begun but the location of the project in Parchin, a military complex near Tehran, has increased the agency's suspicions.
Iran also carried out nuclear device modelling studies in 2008 and 2009, according to the report and organised and carried out preliminary experiments which could be useful for the testing of a nuclear bomb.
The report also states that information provided by a member state indicate that "Iran has had access to information on the design concept of a multi-point initiation system that can be used to initiate effectively and simultaneously a high explosive charge over its surface."
It also says the agency has obtained information that "Iran has undertaken work to manufacture small capsules suitable for use as containers of a component containing nuclear material."