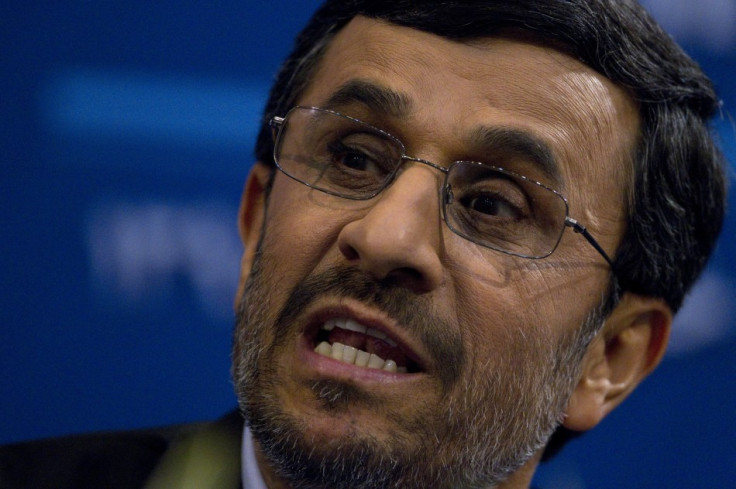 The International Atomic Energy Agency (IAEA) has expressed "deep and increasing concern" about Iran's nuclear programme.
A resolution adopted by the U.N.'s atomic watchdog has also urged the country's government to intensify dialogue with the agency to resolve the issue.
A crucial IAEA report on the issue was released in Vienna last week. The report has noted that Iran had carried out tests "relevant to the development of a nuclear device".
The IAEA, which debated the report, has adopted the motion by 32 votes, with Cuba and Ecuador voting against it.
The resolution urges the Iranian government to clarify matters "to exclude the existence of possible military dimensions" to the nuclear programme.
Ali Ashgar Soltanieh, Iran's envoy to the IAEA, said his country's nuclear plans will not affect the determination to pursue its work. The report it is based on is "unprofessional, illegal and politicised," according to him.
The BBC has reported that the US and its allies would have wanted a tough resolution but Russia and China coming on board to pass Friday's resolution might have diluted the stern terms.
The IAEA has not referred the report to the UN Security Council.
However, the U.S. envoy to the IAEA Glyn Davies denied that the resolution was too weak.
The White House, meanwhile, welcomed the resolution and said it exposed "the hollowness of Iran's claims" that its uranium enrichment is purely for civilian purposes.
Although the Islamic Republic has maintained that its nuclear programme is only for peaceful purposes, the U.S. and its allies believe it is trying to develop a nuclear weapon.
After the latest report was issued, Tehran threatened to take legal action against the IAEA and stated that the government would reconsider the means of cooperation with the watchdog.
The Iranian government alleged that the report's findings were made under political pressure from certain western countries, referring to the U.S. and its allies.
The U.N. agency has proposed sending a high-level mission to Iran to address the concerns.