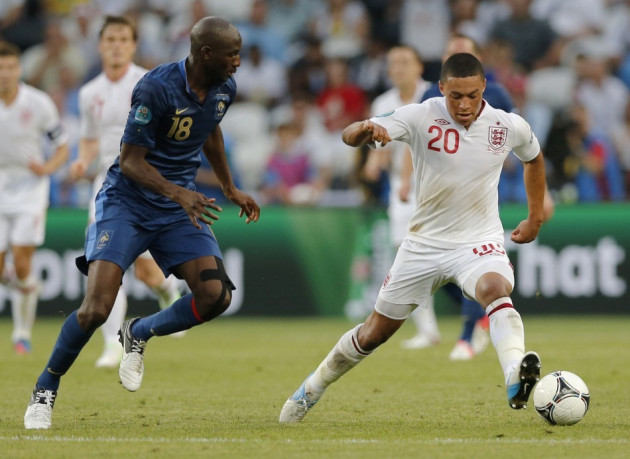 Arsenal legend Ian Wright has argued that England need to take a chance and play Arsenal youngster Alex Oxlade-Chamberlain in their World Cup qualifiers, if the side hope to finish at the top of their group come October.
The Three Lions couldn't repeat their brilliant win over San Marino with another victory against Group H leaders Montenegro last night, with the squad slumping to a 1-1 draw after a poor second half performance.
Chamberlain was included as a sub against the side but wasn't used by Hodgson. And ex-Arsenal man Wright believes this was a mistake on the England manager's part and should be corrected for their remaining four matches to qualify for Brazil.
"We are getting to that stage now where he has to take a chance," he said in the Sun.
"The Three Lions boss has always stuck with defensively solid players like James Milner and Ashley Cole.
"But we are up against it now and he may [do well] to gamble on more offensive stars like Alex Oxlade-Chamberlain and Leighton Baines.
"It might go against his principles but something needs to be done."
Wright says he believes that one of Hodgson's biggest tactical mistakes on the night against Montenegro was not bringing Chamberlain on for James Milner, who like the rest of the starting players had a disappointing second half for England.
"I would have sent on Alex Oxlade-Chamberlain for Milner," he explained. "The Manchester City man may be better defensively but we needed an outball. Every time we looked to break we had no one to play the ball to.
"Yes Johnson is good going forward and Milner does a great job defensively.
But it is Johnson's job to defend and Milner's job to get forward. The roles are muddled and it is causing us problems.
"We need some creativity from midfield going forward. It is not up to the full-backs to supply the attacking threat. Milner worked hard. So did Welbeck. So did a lot of players. But we need to be more technically and tactically astute in possession.
"It was our failure to keep the ball that ultimately cost us."
England now look ahead to face Poland, Moldova and Montenegro again before the spots in their group are confirmed.