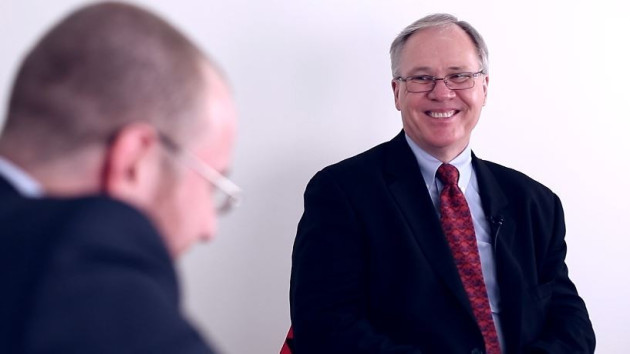 Cyber crime costs banks and businesses billions of pounds each year and, according to the British Government's National Security Strategy, it is now one of the biggest threats to the country's safety, along with terrorism, war and natural disasters.
Yet, recent surveys state that one in five businesses have no protection in place. Around 98% of cyber-attacks originate from external sources with 97% being avoidable through simple intermediate controls.
Speaking to IBTimes UK on camera, the research and consultancy group Isaca chief executive Ronald Hale said that while initially cyber criminals targeted the banks, it is now a free-for-all in terms of victims.
"It's very difficult to defend yourself because the avenues for attack are infinite," said Hale.
Isaca is a nonprofit, independent membership association, which aims to help business and IT leaders maximise value and manage risk related to information and technology.
Founded in 1969, the nonprofit, independent Isaca is an advocate for professionals involved in information security, assurance, risk management and governance.
For the full interview, check out IBTimes TV or the video on the top right hand side of the page.