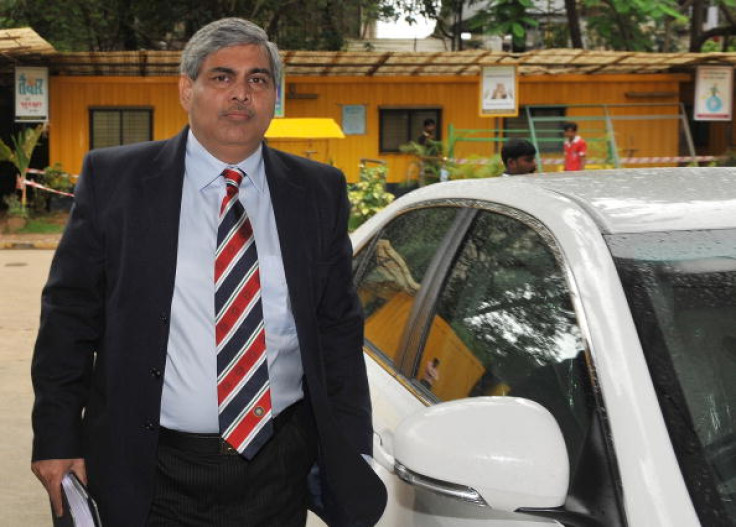 International Cricket Council (ICC) president Shashank Manohar has decided to skip India's 500th Test celebrations later this week in Kanpur, as he would not be able to attend the event due to his hectic travel schedule and personal commitments.
Manohar, who is a former president of the Board of Control for Cricket in India (BCCI), has reportedly "politely declined" the Indian cricket boards offer to be part of the historic occasion. The 58-year-old returned to Nagpur on Monday (19 September) from Singapore, where he was involved in work relating to the ICC's Chief Executive Committee (CEC) meeting, which will be held in Cape Town from 9-13 October. The ICC president is expected to fly to the US on 26 September.
"Shashank Manohar has politely told the BCCI that he will not be able to make it to Kanpur due to his hectic travel schedule and professional commitments as he is a lawyer. He has sent the board his best wishes for the landmark event," a source told the Times of India.
The refusal by Manohar is not due to the recent spat between the ICC and the BCCI, clarified the source. The two boards have been at loggerheads over certain issues with the Indian cricket board not too happy at being excluded from a meeting of the ICC's finance committee earlier this month while also being miffed with a move for removing the "Big Three" revenue model, which currently see's India along with Australia and England get a lion share of the revenues.
The BCCI has expressed reservations over the ICC's decision to allocate a budget of $135m (£106m) as organisational costs for the Champions Trophy which is way higher than the $45m that was given to the board to host the ICC T20 World Cup earlier this year. This led to BCCI chief Anurag Thakur hitting out at Manohar over allegedly not protecting India's interests as the BCCI is the biggest cricket body in the world.