"Bump in the app before you bump in the bed" an Android app warns Icelandic users worried about incestuous relationships.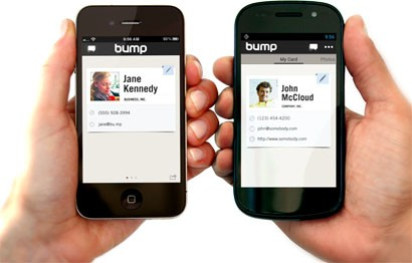 With a population totalling just 320,000 and descending from only a handful of ancestors, the Icelandic people are more closely related than most, making the accidental chatting-up of your cousin a much more distinct possibility.
But don't worry, because there's now an Android application that will alert users if they are too closely related to the guy or girl giving them the eyes from across the bar.
Called Islendingabok, the app began life as a way of searching an online registry of the same name (translated as 'The Book of Icelanders') to help build a family tree. The registry holds information about the families of around 720,000 individuals born in Iceland, including the current population of 320,000.
Three Android developers soon realised the directory's functionality could go further than tracing Icelanders' (somewhat similar) family history, and created an app to help prevent incestuous relationships.
Available now as a beta, the app can reveal two users' relationship in an instant by simply bumping phones together, owing to its tagline: "Bump in the app before you bump in the bed"
Speaking to DigitalTrends, the three-man team said the app prevents Icelanders from being related in more ways than they should be: "This [bump] feature enables users of the app to bump two phones together to instantly see how they are related.
"The 'Incest Prevention' is a fun feature that the user can enable through the options menu which will notify him with both text and sound if he bumps [his phone] with someone who is too related to him."
Interestingly interwoven bloodlines
Iceland's mix of low population and minimal immigration means very few countries share a similar problem, but if they did they would need to first create a database of all residents who have ever lived there.
The Islendingabok team said: "We aren't sure if other countries have such interestingly interwoven bloodlines like we do, but we're pretty sure the Icelandic genealogy database is unique in its completeness.
"So even if the need is there, other countries would first have to build a similar database before considering a smartphone implementation."
Although there is no proof that the app has helped prevent any unfortunate relationships, one reviewer on the Google Play store writes: "Excellent...If I had it earlier maybe I would not go home with my aunt."