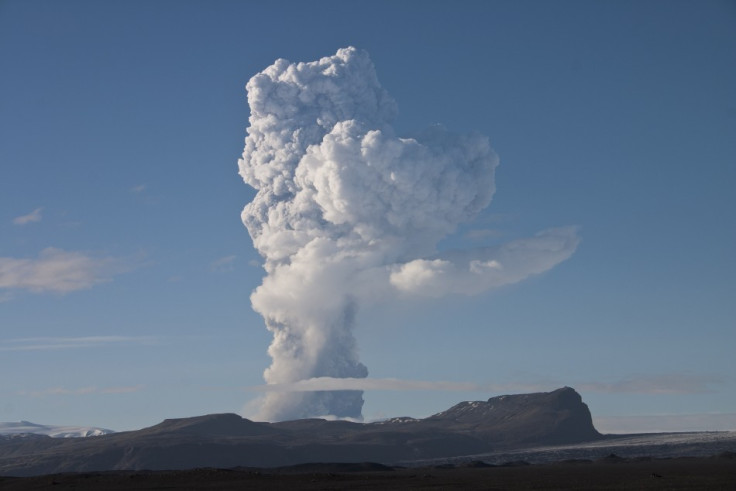 The Icelandic ash cloud left British airspace early on Wednesday morning according to the air traffic controller NATS.
Airspace above the U.K. is expected to remain clear until at least 1900 GMT as high-density volcanic ash dissipates. Domestic flights are expected to resume as airlines recover from yesterday's disruption.
But European flights will still be subjected to cancellations as ash from the Grimsvotn volcano drifts over northern Germany.
Lufthansa said it expects to cancel about 150 flights today due to concerns about the ash cloud.
Hamburg and Bremen airports cancelled takeoffs and landings this morning, and German authorities said Berlin terminals could also face closure from 1000 GMT. Parts of Scandinavia are also facing a risk of disruption.
British Airways cancelled three flights between London Heathrow and Hamburg, while easyJet called off scheduled flights between London and Copenhagen and advised passengers flying from Edinburgh, Glasgow, Newcastle and some European airports to check their flight status before travelling.
KLM, the Dutch airline, cancelled departures from Glasgow, Edinburgh, Newcastle and Aberdeen all bound for Amsterdam, along with a number of flights across the continent, and three Eastern Airways flights were grounded.
Ryanair ruled out all scheduled transfers to and from Bremen, Lubeck and Magdeburg airports before 2pm CET, but Flybe said it expected to operate normally.
Meanwhile, the Met Office said ash might return to affect much of the country on Friday.
"On Friday, at between 35,000 and 55,000ft, there could be a risk of a high concentration of ash covering most of the UK," a spokesman said.
Disruption
Grimsvotn volcano erupted on Saturday and smoke soared as high as 12 miles into the sky. The eruption is its most powerful since 1873 and stronger than the volcano that caused trouble last year.
An ash cloud from the eruption forced the cancellation of 500 European flights on Tuesday, with British airspace hardest hit.
Among travellers affected were U.S. President Barack Obama, who left Ireland for Britain late on Monday ahead of schedule.
The Barcelona soccer team flew to London early for Saturday's Champions League final against Manchester United.
Eurocontrol, the Brussels-based agency responsible for some of the world's busiest air corridors, said the ash cloud may affect parts of Denmark, southern Norway and southwest Sweden today.
"Currently there is no forecast when the restriction will be lifted," Hamburg airport said on its website.
The ash has caused far fewer problems than last year, when more than ten million people were hit by a six-day European airspace shutdown after another Icelandic volcano erupted.
But the latest episode has exposed disarray among the people who decide on aviation safety as they try to apply new rules to avoid another mass shutdown. Budget airline Ryanair was again vocal in its criticism on Tuesday, and airline association IATA said more coordination was needed.
In Iceland, volcano experts had good news for airlines as they said the eruption was petering out.
President Olafur Grimsson told the BBC: "The volcano seems to be calming down. The eruption is gradually being diminished and the ash cloud is definitely smaller than it has been."