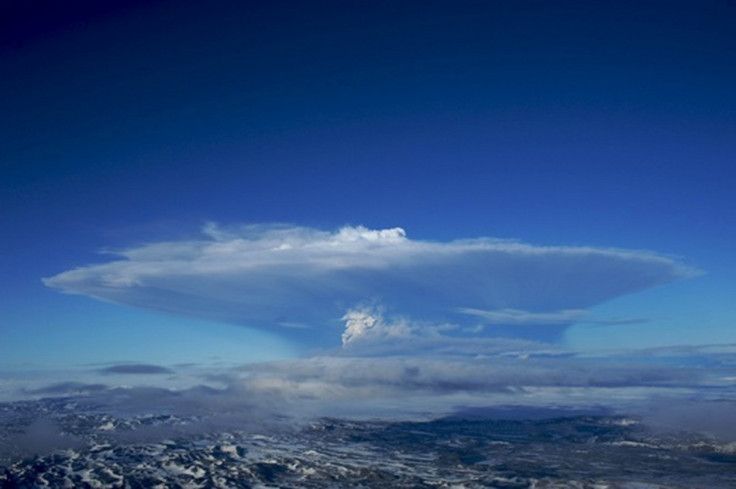 The ash cloud from the Iceland volcano that erupted on Saturday is expected to have little or no impact on air traffic over the next 48 hours, European air traffic agency Eurocontrol said.
The Grimsovtn volcano is producing mostly steam rather than ash and activity should decline sharply within a few days.
"The volcano is still active, but there is just steam and smoke," Hjalmar Bjorgvinsson, superintendent at the national police, told Reuters.
"I hope in a few days it will go to sleep again. Everything is moving in the right direction."
The Grimsvotn volcano's eruption was more powerful than the explosion last year at another volcano but it has caused far less chaos for travellers because of new airline rules.
Eurocontrol said about 900 flights had been cancelled between Monday and Wednesday out of a total 90,000 planned flights over the three days.
The eruption forced cancellations in flights in Scotland, northern England, Germany and parts of Scandinavia.
No airspace was closed due to volcanic ash on Thursday said Brian Flynn, head of network operations for the Brussels-based Eurocontrol agency.
The news came as scientists in Aberdeen released pictures of volcanic glass particles from Iceland which fell in the city.
The images show the jagged edges of the particles, which were taken from the windscreen of a clean car parked at the John Hutton Land Research Institute.
They were collected on Tuesday - the same day Ryanair boss Michael O'Leary described the ash cloud as "mythical".
While experts say particles in the ash could stall jet engines and sandblast planes' windows, some airline executives have argued the flight bans were a massive overreaction by badly prepared safety regulators.