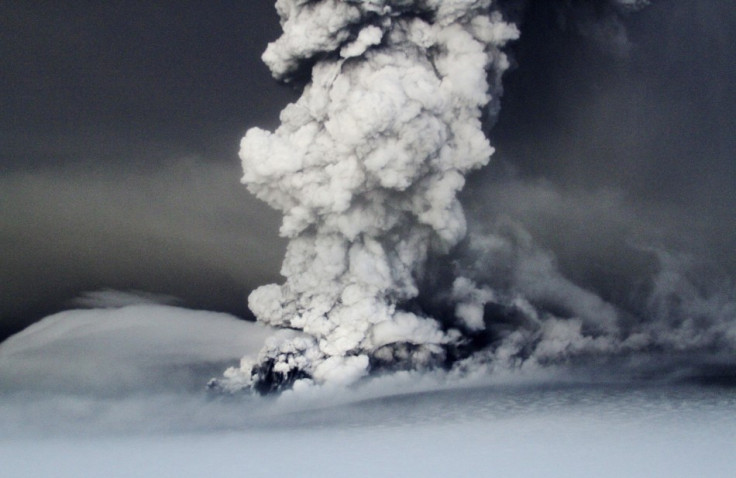 The ash cloud caused by the eruption of an Icelandic Volcano has become less intense and the worst of the outburst may be over, the Met Office has said.
The Grimsvotn volcano erupted on Saturday, sending out a giant ash plume which reached 12 miles into the atmosphere.
Concerns about the impact of the ash cloud on jet engines led air traffic controllers to cancel over 250 flights across Europe today.
British Airways has cancelled all remaining flights today to and from Glasgow, Edinburgh and Newcastle. While a number of other airlines have also followed suit.
But the Met Office has indicated that the worst may now be over. Meteorologist Halldor Bjornsson said radar images have shown the ash plume was now down to three miles or less.
Seismic data measuring eruptions also showed a tailing off.
"It all fits in with the same picture that the worst of this eruption is over," he told Reuters.
The ash currently being emitted by the volcano was not enough to drift to European airspace, he added.
Bureaucratic turf war
But recent events have caused divisions across Europe on how to decide whether airlines can fly near the ash cloud.
Disagreements between civil aviation authorities has prevented Europe's controllers from applying the same rules to everyone, with Germany insisting on closing skies as a precaution where there are signs of significant ash, aviation sources said on Tuesday.
"Germany has been taking a tougher line than most of the other countries," a source familiar with the discussions said.
So far weather maps show a paw-shaped "red" zone of Icelandic ash spreading down to Scotland but sparing Germany, after the Grimsvotn volcano erupted on Saturday.
Changes brought about after last year's eruption should have reduced disruption, Britain's Civil Aviation Authority says.
Firstly, forecasters are providing information dividing airspace into three areas of concentration: low (up to two milligrams per cubic metre), medium (up to four milligrams) and high above that.
And a new UK-backed system would allow pilots to make most decisions on where to fly, as long as airlines have made a compelling safety case and prove their risk assessment methods.
However, Germany told pilots on Tuesday that it would refuse to clear aircraft to fly through the medium or high zones except in emergency or under certain other conditions.
If airlines believe it is safe to fly above two milligrams, then they must provide hard scientific proof and not just rely on local safety audits, the German transport ministry said.
So far no airline has presented a safety case that would allow it to fly in the red-coded high zone, the CAA said.
Ireland's Ryanair took the matter into its own hands by sending its own plane up into the reported danger zone over Scotland on Tuesday, and said there was no visible ash.
The budget carrier has dismissed the red zone as a "myth".
Airlines affected by the ash cloud
The following airlines have announced flight cancellations:
British Airways says "as a precaution" it will not be operating any flights to and from Glasgow, Edinburgh and Newcastle until 7pm.
BMI is now listing 39 flights that have been cancelled.
Aer Lingus has cancelled a total of 20 flights to and from Edinburgh, Glasgow and Aberdeen on Tuesday 24th May.
Flybe has cancelled 54 flights, to and from Aberdeen, Glasgow, Edinburgh, Aberdeen, Newcastle and Cardiff.
KLM has cancelled 34 flights scheduled to and from Glasgow, Edinburgh, Aberdeen, and Newcastle.
EasyJet has cancelled flights operating between 7am and 7pm today to and from Edinburgh, Glasgow, Inverness and Aberdeen airports and also axed its flights to and from Newcastle between 1pm and 7pm. It hopes to operate services tonight from Newcastle to Alicante, from Alicante to Newcastle, from Luton to Aberdeen and from Aberdeen to Luton.
In its latest update, Nats, which provides air traffic control services for UK airspace, says volcanic ash will continue to affect some parts of the UK between 7pm today and 1am tomorrow. It says services from the following airports/aerodromes may be affected: