Iceland's Pirate Party: 'We're 70% of the Way to Creating the Switzerland of Bits'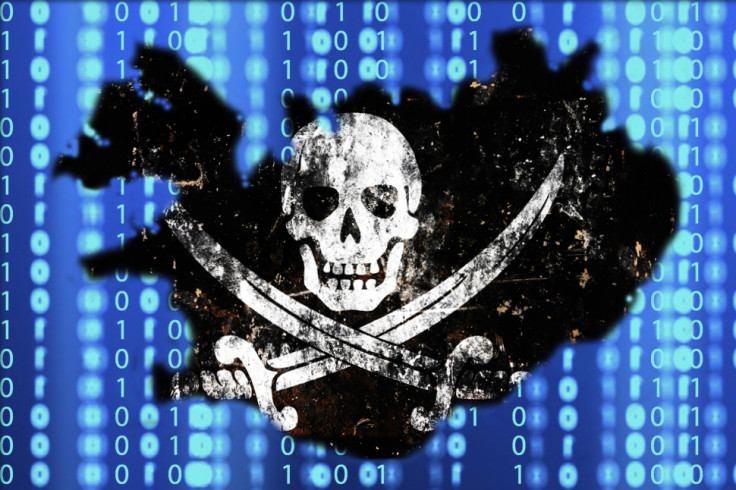 It was a bright cool evening in August, and the clocks were striking nineteen. Iceland's national broadcaster RUV had just been handed a gagging order as the nightly news was about to air, prohibiting any reports on documents released earlier that day by WikiLeaks. Less than a year had passed since the start of the 2008 financial crisis that decimated the country's economy and the leaks implicated Iceland's largest bank in the collapse.
Faced with the decision of either cancelling the 7pm broadcast or running a different story, RUV instead chose to broadcast a screenshot of the WikiLeaks homepage, together with news that it had been forbidden to report on the matter. For Birgitta Jónsdóttir, a poet, WikiLeaks volunteer and political activist, this was the spark that would ignite one of the most intriguing social and political movements of recent times.
Five years later, Jónsdóttir now leads Iceland's Pirate Party, the world's first political organisation of its type to hold office. Her work with WikiLeaks has finished but her ambition to transform her country is in full flow.
"I'm just sort of a geeky poet that accidentally got inside the parliament," Jónsdóttir told IBTimes UK from the Pirate Party's office within Iceland's Parliament House. "And now I'm just hacking at it a bit to figure out how the system works, just like any good old hacker."
Jónsdóttir's parlance stems from her former career as a web developer, with the "hacker" moniker now denoting a mindset rather than any computer-related capabilities.
"There are hackers in many different fields," Jónsdóttir said. "It's basically a certain kind of mentality where you look at a system in a holistic way to understand if there are any holes in it.
"Our current systems, everywhere in the world, need a lot of patching and at some stage patching doesn't work so you have to create new hardware."
The new hardware Jónsdóttir has developed with comes in the form of the International Modern Media Institute (IMMI), a parliamentary resolution that cherry-picks all the best transparency, freedom of expression and source protection laws and policies from around the world into one comprehensive vision.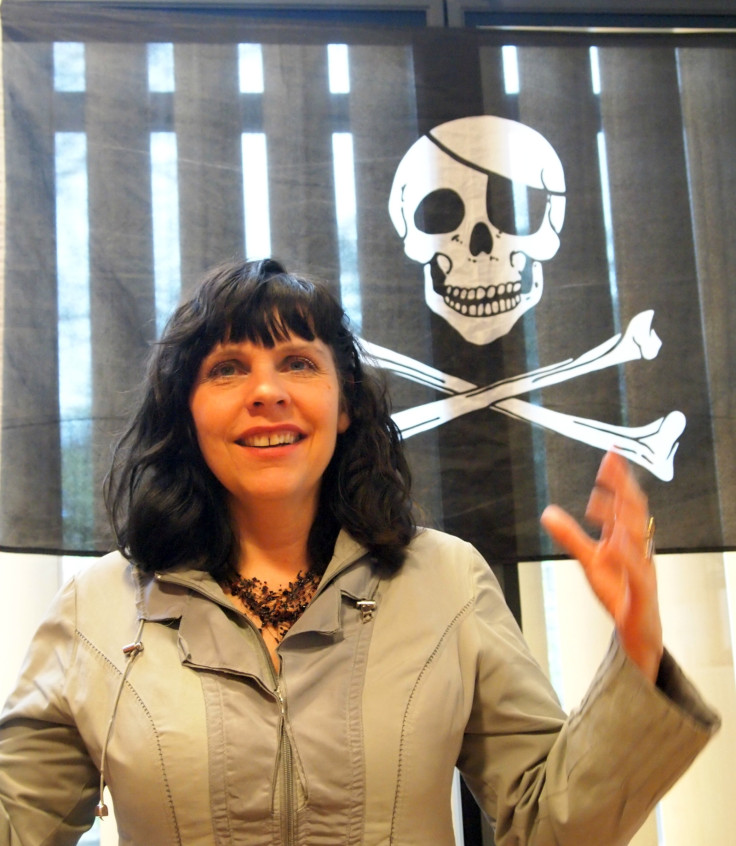 Birgitta Jónsdóttir.
IBTimes UK
Through her work with WikiLeaks, Jónsdóttir was able to learn how documents and stories were kept safe no matter what sort of legal threats they faced by keeping different stories in different places, depending on their legal sensitivity within various state's jurisdictions.
"There is no historical protection on news, stuff is just vanishing left, right and centre. Stories change - it's like modern book burnings all the time and nobody knows about it," she said. "So we felt that there needed to be a new standard for dealing with the digital era, asking how does democracy function in the digital era."
After winning the support of all the major politicians from all the major parties, the IMMI is well on its way to achieving just such a digital democracy.
A recent white paper published by Gigaom Research, credited the IMMI with having created an international haven for data privacy and freedom of speech, capable of protecting data from warrants, subpoenas and espionage.
"Iceland, through the combination of the IMMI regulations and status as an European Economic Area state, is uniquely positioned as a data privacy haven," the paper found.
The IMMI is also helping to fulfill Jónsdóttir's vision of transforming Iceland into the "Switzerland of bits", a notion suggested by John Perry Barlow, the founder of the Electronic Frontier Foundation, in 2008.
The haven created by the Pirate Party and the IMMI, together with Iceland's cool climate and cheap and renewable energy, have meant companies and organisations are increasingly looking to Iceland to store their data.
The first major company to capitalise on this has been Verne Global, a data storage provider that set up shop in Iceland in 2012 and now provides its services to everyone from car manufacturers to Hollywood production companies - all eager to keep the development of new projects away from prying eyes.
"One of the great things about Iceland and one of the reasons that we really liked it for a data centre location is that the data privacy laws here are excellent and very much at the top among its European peers and we think this is going to be even more important over the next five to 10 years," Jeff Monroe, CEO of Verne Global, told IBTimes UK on a recent visit to the firm's data centre in Iceland.
The data centre itself is both a digital and physical fortress. Nine "challenge points" protect the data on the servers from the outside world, including fences, "man-trap" entrances, two-factor authentication codes and a bomb-proof security room.
It's still early days for Iceland's data centre industry but a measure of its success so far can be seen through Verne Global's exponential growth.
"We're a private company and we can't disclose our customers in general," Monroe said. "But we've doubled our capacity initially from our first launch and then we doubled again just in the past year.
"So our growth is substantial and we see a tremendous amount of interest in our offering."
Jónsdóttir may be close to finally achieving her vision of a digital democracy but she claimed it was not a simple case of putting the laws in place and declaring "mission accomplished". It was more a case of revolution with a silent "R".
"For creating the Switzerland of bits, I'd say we're about 70% of the way there," she said. "But of course we're constantly faced with challenges because all these things are always shifting and changing. The transformative evolution that is revolutionary is all the technology that's happening right now.
"So that's my mission: to try and figure out if it's possible at all," she smiled. "Without a bloody revolution."
© Copyright IBTimes 2023. All rights reserved.