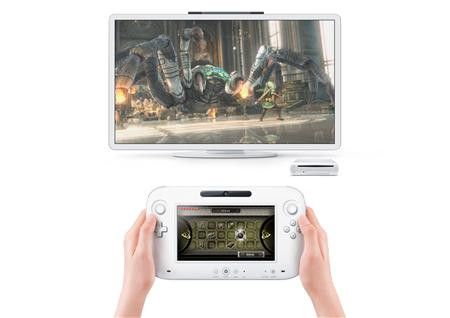 Running contrary to most analysts predictions regarding Nintendo's future Wii U console, the International Data Corporation (IDC) has issued a fresh report suggesting the machine will be a key turning point in the games industry's future.
The IDC's Findings
The IDC's new report was issued Aug. 2011 and dismissed previous forecasts speculating the current downturn in console and hard-copy games sales was indicative of the market's demise. It went on to predict that the console market would rebound in early 2012.
In the paper research manager of Consumer Markets and Gaming at IDC Lewis Ward cited the emergence of Nintendo's next generation Wii U console as a key reason for the market's predicted bounce.
"I expect that the launch of the Wii U, a revamped interactive entertainment console from Microsoft in the 2014 timeframe, and the arrival of Sony's 'PS4' circa 2015 - along with more than a few exclusive, innovative games - will help drive a new wave of console-centric spending in the next several years," commented Ward.
"Total console hardware and disc-based software revenues are on track to slide a few percent in 2011 compared to 2010," commented research manager of Consumer Markets and Gaming at IDC Lewis Ward. "But prognostications that consoles have peaked as a product category are premature."
The report went on to argue that the Wii U would help lay the ground work that the Sony and Microsoft's -- currently unconfirmed -- new consoles would later build on.
The Wii U's Record

The IDC's estimates run contrary to many analyst's low expectations for the Wii U.
After the Wii U was unveiled at E3 in June the company's share value fell to its then lowest point in more than five years dropping by almost 10 per cent.
"Honestly speaking, the reaction to (Tuesday's) presentation and what I heard from people I met and the mood of the convention did not chime at all with what happened in the stock market... It's very strange," commented Nintendo President Satoru Iwata on the Wii U's effect on company share values.
"People who came to the presentation and tried it out have understood very well that it opens up a lot of new possibilities. But people who have not tried it will find it hard to believe that this controller will change things."
Analysts have also cited the ongoing poor sales performance of Nintendo's current 3DS handheld as further proof that Nintendo may have "lost it" when it comes to creating devices.
Since launching the 3DS has failed to impress consumers. For the three months preceding 30 June Nintendo only managed to sell 710,000 3DS consoles and 4.53 million 3DS games worldwide.
Nintendo declined to comment on the IDC's most recent paper.