European smartphone growth slows to its lowest level in nine years, while feature phone shipments continue to slide as sales in basic handsets dry up.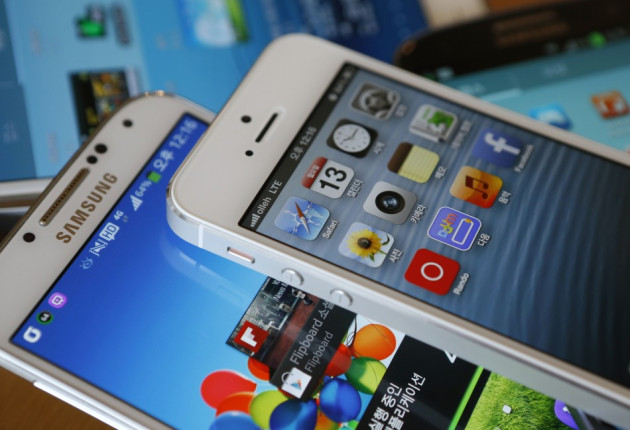 Data released by the International Data Corporation and its European Mobile Phone Tracker reveal that total mobile phone shipments for the first quarter dropped 4.2% to 43.6 million units compared to last year.
European smartphone shipments increased 12% to 31.6 million for the quarter, but this is the smallest year-on-year increase since the IDC started monitoring smartphone shipments in 2004, as market saturation starts to take hold.
Francisco Jeronimo, European mobile devices research director at IDC, says Eurpe is entering a second stage of smartphone adoption. "The first wave was driven by those users looking for devices that would meet their mobility needs.
"They did look for the best devices in terms of performance and user experience, and more importantly, they were able to afford and pay a premium to get a premium experience."

But as the economies of many European countries falter, consumers are less inclined to upgrade their smartphone each year. Jeronimo continued, explaining the second wave of smartphone adoption "will be driven by those users with no need for a smartphone.
"These new users are looking to replace their current feature phones with another feature phone, as smartphones are fancy gadgets that they don't feel the need to have. However, when they go to a phone shop most of the options available are smartphones only...the cheapest smartphones they note are most likely to be as low in price as the last feature phone they bought."
Samsung remain ahead, but LG makes huge gains
Although smartphone growth is slowing, Samsung remains comfortably ahead of second-place Apple, commanding 45% of the smartphone market with 14.3 million shipments, up 31% from Q1 last year.
Samsung also remains ahead in terms of overall mobile phone sales, which increased by 10% to 19.9 million units for the first quarter, giving the South Korean company 46% of the European market.
Meanwhile, the IDC's phone tracker says Apple shipped 6.2 million iPhones in Q1, which gives the company a 20% share of the European smartphone market, but this figure is down from the seven million iPhone shipped in the same quarter last year.
Third place Sony has 10% of the smartphone market, while LG is fourth with 8%, Nokia is fifth with 5% and 'Others' - including BlackBerry, Huawei and ZTE - accounts for 12%.
LG is the big winner here, recording a 380% increase in shipments compared to the same quarter last year, up from 500,000 smartphones to 2.4 million thanks to its range of affordable, Android powered Optimus devices.