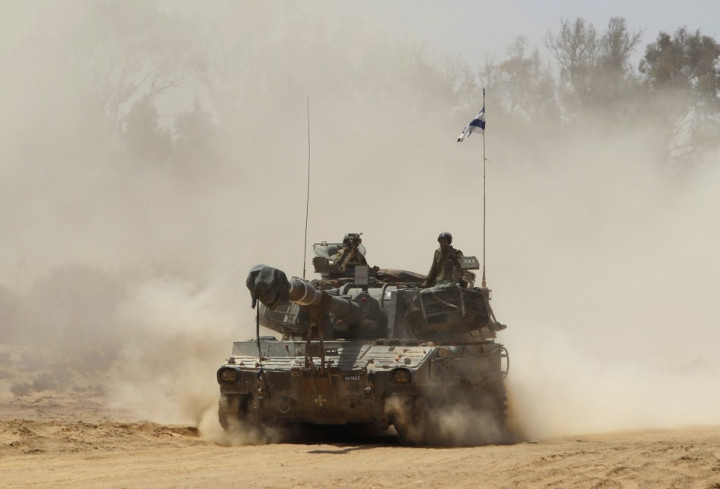 The Israel Defence Forces (IDF) have launched surprise military exercises on the Golan Heights, on the border with Lebanon and Syria, as tensions continue to grow in the region.
The exercise was launched without warning by IDF Chief of Staff Lt Gen Benny Gantz to test the army's readiness as prime minister Benjamin Netanyahu upped the stakes in the row over Iran's nuclear ambitions by warning the US that Tehran was just "months away" from making a nuclear bomb.
Ynet news reported that a large number of regular army and reserve soldiers were suddenly called to their units overnight on Wednesday. The IDF insisted, however, that the drill was planned in advance.
"This drill is part of a routine programme of checks and surprise exercises held throughout the year by the IDF comptroller," a spokesman said.
Senior IDF officers were concerned that a possible escalation of violence in Syria might embolden al-Qaida and jihadist groups in the Syrian-controlled part of the Golan Heights to attack Israel.
Another scenario foresees the transfer of Syrian chemical weapons to Hezbollah in Lebanon.
A defected general told The Times that the Syrian regime has planned to deploy chemical weapons against its own people.
Major-General Adnan Sillu, who deserted three months ago, said there were discussions about the use of chemical weapons against rebel fighters and civilians in Aleppo.
"We were in a serious discussion about the use of chemical weapons including how we would use them and in what areas," he said. "We discussed this as a last resort - such as if the regime lost control in an important area such as Aleppo."
After US and Iran, Syria is thought to have the world's third-largest stockpile of chemical weapons. Sillu, now in Turkey said the regime has also considered transferring chemical weapons to Hezbollah in Lebanon.
"They wanted to place warheads with the chemical weapons on missiles - to transfer them this way to Hezbollah," he said. "It was for use against Israel, of course."
The IDF has launched an operation to increase security on the Syrian border.