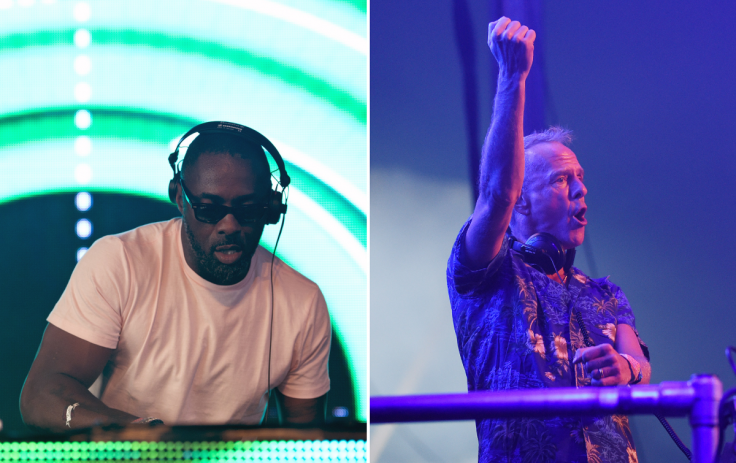 Veteran DJ Fatboy Slim (Norman Cook) has collaborated with Edris Elba on a song that will be released alongside the actor's upcoming film Bastille Day. The Luther lead is better known for his acting skills than his singing abilities but that does not mean he does not have noteworthy music skills. Elba has released a number of songs and also performed as a DJ from time to time.
Now, The Wire star has collaborated with the Joker hit-maker on a song that will be released alongside Elba's upcoming film Bastille Day. Speaking to NME during the Snowbombing Festival in Austria, the DJ said, "I've just done something with Idris Elba for his next film, which is quite interesting. I don't know if it's under wraps so I don't want to get in trouble by saying too much. It's called Bastille Day, and we've written a song together, and Idris sings on it which is fun."
This is not the first time the two are working together. Last year they collaborated on a remix of chart hit Uptown Funk by Mark Ronson and Bruno Mars. Cook explained that he got to know the Beasts Of No Nation actor after watching him DJ a couple of times. "That's how we ended up knowing each other. We share the same management so we're often on the bill together, and that's how we became pals," he said.
Meanwhile, in the film Elba plays a CIA agent attempting to hunt down the culprit after a bomb attack in Paris. He is accompanied by con artist Michael Mason, played by Game Of Thrones actor Richard Madden. Charlotte Le Bon, Eriq Ebouaney and José Garcia also star in the film that is set to release on 13 July.