Samsung will announce a smartwatch called Galaxy Gear during its press conference at the IFA consumer technology show in Berlin on 4 September, but not a single image of the device has yet leaked.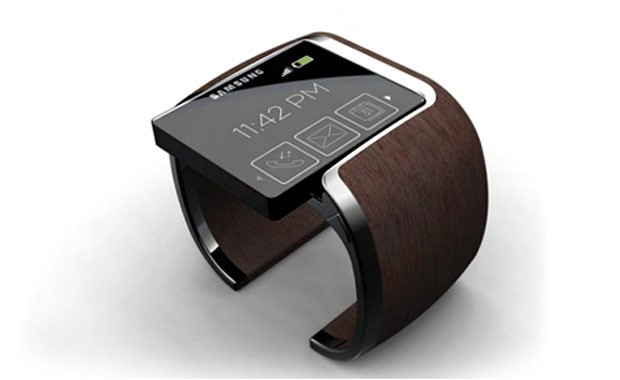 While Apple struggles to keep the lid on its upcoming iPhone 5S and 5C, Samsung has kept the launch of Gear under control, only revealing the device exists earlier this week when company executive Lee Young-hee said Gear will "lead a new trend in smart mobile communications...we are confident that the Gear will add meaningful momentum to the mobile industry."
But how will this meaningful momentum be created?
Rumours suggest Galaxy Gear will feature a 2.5in touchscreen mounted onto a conventional watch strap. The display will have an integrated camera and there is thought to be a speaker in the clasp mechanism.
Gear is expected to run a version of Android and will be controlled by touch inputs, but also wirelessly with an Android phone and Samsung's companion app - like how Google Glass interacts with Android phones through the MyGlass app.
Legendary tech leaker EvLeaks has published screenshots claiming to be from this companion Android app, showing how a Bluetooth connection between watch and phone is made over NFC - just tap the two together and you're good to go.
It's coming... pic.twitter.com/eSmDt7YBNI

— @evleaks (@evleaks) August 29, 2013
Through the smartphone app, users will be able to pick from a number of face designs, sort through specific smartwatch apps, and access a settings menu. There's also a 'Find my watch' menu item, hinting at a GPS-powered way of finding a lost Galaxy Gear, and a way to remotely delete all content if the device cannot be found.
It is believed by AmongTech that the Gear will be available with a choice of 6GB or 8GB of storage, and it isn't yet known if the device will have a microSD card slot or not.
The same report also claims a factory in Texas to give Samsung the "Made in the USA" kudos recently earned by Motorola and Apple, although we'd imagine a Chinese factory will serve Samsung's home South Korean market.
Finally for AmongTech's report, the site claims just a ten hour battery life for the Galaxy Gear. This seems very low when we'd want at least 24 hours from a watch, but it isn't clear if this is ten hours of standby - with the time displayed - or of active use, such as taking photos.
Gear's operating system will be a version of Android and feature an adaptation of Samsung's TouchWiz user interface, although we're yet to see how this will actually work, and how Android has been changed to fit on a 2.5in screen. Although Twitter and Facebook integration is a given, as well as a way to access text messages and email, it isn't yet clear what other apps we can expect on Gear, and whether third party apps will be available from day one.
Alternatively, Samsung may opt to release an SDK (software development kit) for Gear at the IFA launch next week, but not put the product on sale until nearer Christmas, giving developers a few months to create apps for the new platform. Finally, partnerships with the likes of Nike for fitness monitoring are to be expected.
A price is also unknown, but we will certainly find out more when Samsung takes to the stage in Berlin on 4 September.