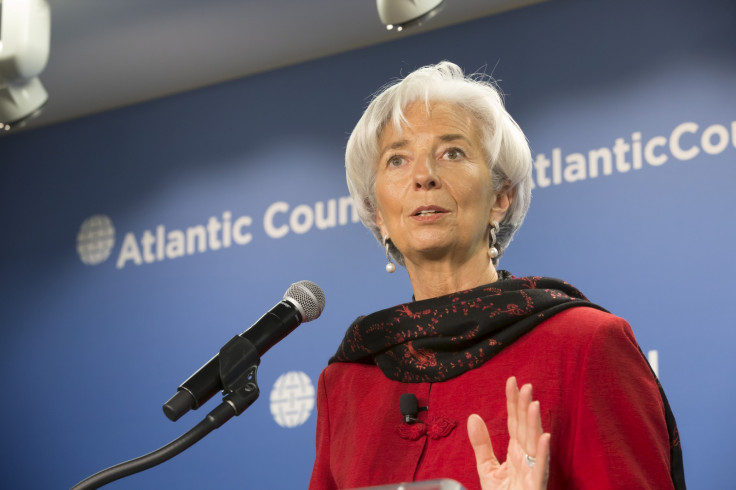 A French appeals court has ruled that International Monetary Fund's managing director Christine Lagarde will stand trial over a state payout to businessman Bernard Tapie.
In a ruling on Friday (22 July), the court agreed that Lagarde will face legal proceedings on negligence charges over the state award to Tapie of €404m (£294m, $438m) in 2008, when she was France's economy minister.
The case pertains to Tapie's sale of Adidas in 1993, which was handled by the state-owned bank, Credit Lyonnais. The businessman subsequently claimed he was defrauded by the bank, and got very little of the proceeds from the sale.
Tapie then sued Credit Lyonnais accusing the bank of defrauding him by undervaluing the company. With the court battle still ongoing in 2007, Lagarde intervened in her capacity as economy minister, and ordered that the dispute should go to binding arbitration.
In 2008, the arbitration panel appointed by her ruled that Tapie should receive damages of €285m, which amounted €404m after interest additions.
Lagarde, who had appealed against an earlier lower court ruling from December, is now expected to appear before a special court for government ministers.
She has denied any wrongdoing, and maintained that she acted in the interest of the French state. Following the latest ruling, IMF's executive board reiterated its full confidence in Lagarde's ability to carry out her duties.