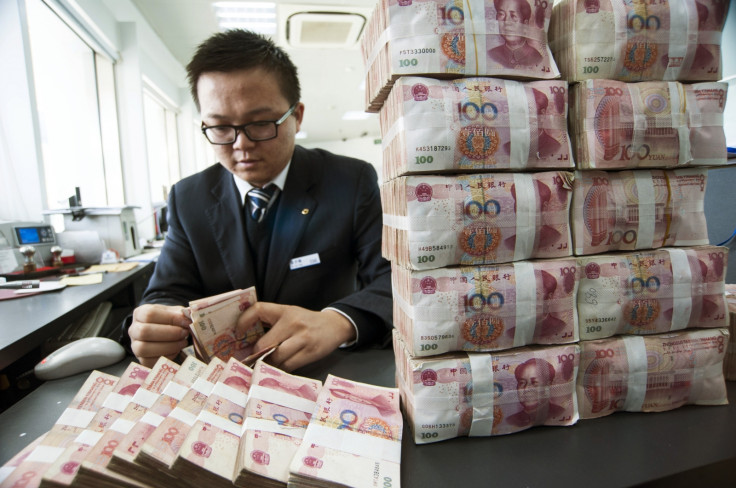 The International Monetary Fund (IMF) has opined that the Chinese yuan is no longer undervalued, indicating the West's acknowledgment of the Asian country's initiatives to liberalise its currency.
In a statement with regard to the IMF's completion of the 2015 Article IV consultation mission to China, the agency said China has made good progress in recent years in reducing the very large current account surplus and accumulation of foreign exchange reserves.
"While undervaluation of the Renminbi was a major factor causing the large imbalances in the past, our assessment now is that the substantial real effective appreciation over the past year has brought the exchange rate to a level that is no longer undervalued," the IMF said.
Western economies, primarily the US, have been accusing China of manipulating the value of yuan to boost its exports and hurt imports. The country had been limiting the yuan's appreciation and depreciation to its desired level.
Recently, the country decided to ease its control over the currency and as a result, the yuan rose against all 31 major currencies over the past 12 months.
IMF also cautioned that China's strong external position highlights the need for other policy reforms.
"Going forward, the exchange rate adjusts with changes in fundamentals and, for example, appreciates in line with faster productivity growth in China (relative to its trading partners)," it said.
"On the exchange rate system, we urge the authorities to make rapid progress toward greater exchange rate flexibility, a key requirement for a large economy like China's that strives for market-based pricing and is integrating rapidly in global financial markets."
Greater flexibility would help prevent exchange rates from moving away from equilibrium in the future, according to the IMF, which called on China to adopt an effectively floating exchange rate within two to three years.