IMF Cuts GDP Forecasts For LatAm and Caribbean With Brazil and Argentina Seeing Sharper Cuts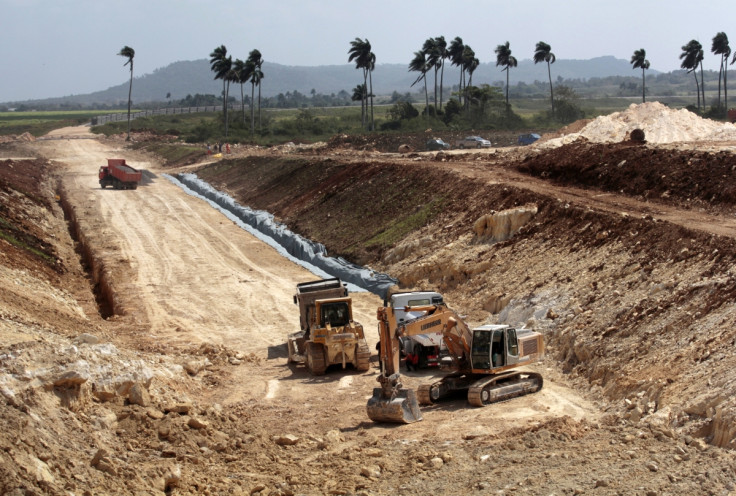 The International Monetary Fund has trimmed its GDP growth forecasts for the Latin American and Caribbean countries for this year and the next to 1.3% and 2.2% respectively saying lower commodity prices and domestic policy uncertainties are dragging.
Structural reforms are the critical need to increase productivity and potential growth in the region, IMF said in its latest regional economic outlook.
"Economic growth in Latin America and the Caribbean has slowed more than anticipated, as weak growth in South America has outweighed an incipient recovery in Mexico," IMF said in the 10 October press release.
The 1.3% forecast for the region is more than 1 percentage point down from the April forecast, making this month's statement crucial for markets.
The largest downward revisions are those for Argentina, Brazil, Chile, Peru, and Venezuela.
According to the report, a combination of external and domestic factors explain these sizeable downward revisions.
On the external side, the weakening of key commodity prices has created a general sense of leaner times and caused the private sector to curb its spending. Domestic policy uncertainties have further depressed confidence in several countries.
For 2015, growth is expected to recover to 2.2%, as some short-term brakes on activity ease and domestic policy uncertainties are likely to diminish in a few countries, the IMF said.
External Factors
"A sharper slowdown in China remains a key risk for commodity exporters in Latin America and the Caribbean," said Alejandro Werner, Director of the IMF's Western Hemisphere Department at a press briefing.
The outlook for Latin America could also be undermined by renewed financial volatility, including a faster-than-expected rise in U.S. interest rates, IMF said.
"On the upside, Mexico, Central America, and parts of the Caribbean would benefit from a stronger U.S. recovery," Werner added.
Policy Priorities
Despite the marked slowdown in the region, economic slack is still limited in many countries, the IMF said. Unemployment hovers at record-low levels and well below typical estimates of the natural rate.
Inflation exceeds the official midpoint targets in most of the larger economies. And persistent external current account deficits provide another indication of limited economic slack.
This constellation—of a persistent slowdown amid still-tight supply conditions—calls for a clear focus on structural reforms to increase productivity and potential growth, IMF said.
The priorities vary by country, but typically include steps to improve the business environment, enhance the performance of education systems, and shift scarce budget resources toward critical infrastructure needs, the fund said.
At the same time, monetary policy and flexible exchange rates remain the most suitable tools to deal with cyclical fluctuations. The report cautioned against using fiscal stimulus in countries where economic slack is limited or public finances are weak.
Weak South, Firmer North
Economic activity in the financially integrated economies—Brazil, Chile, Colombia, Mexico, Peru, and Uruguay—is expected to pick up modestly, with GDP growth projected at 2.7% for 2014 and 3.5% in 2015, the IMF said.
Brazil's economy suffered a further sharp slowdown, entering a "technical recession" in early 2014. Economic conditions also dimmed markedly in Chile and Peru, where investment and durable consumption led the slowdown.
In contrast, Mexico's economy has recently gathered pace, following several quarters of underperformance through early 2014, IMF said.
Growth in the other commodity exporters will continue to diverge. Argentina and Venezuela are projected to be in recession both this year and next, whereas Bolivia, Ecuador, and Paraguay are expected to maintain fairly strong growth of 4–5%.
In Central America, growth is projected to remain steady at around 3%, according to the IMF report.
The year 2015 is expected to bring only slightly higher growth, as positive spillovers from the U.S. recovery will continue to be offset by country-specific headwinds, the fund said.
Growth in the Caribbean has continued to disappoint, amid high external, fiscal, and financial vulnerabilities in many countries. The tourism-dependent economies are expected to expand by only 1.1% in 2014 and 1.7% in 2015, according to IMF.
© Copyright IBTimes 2023. All rights reserved.