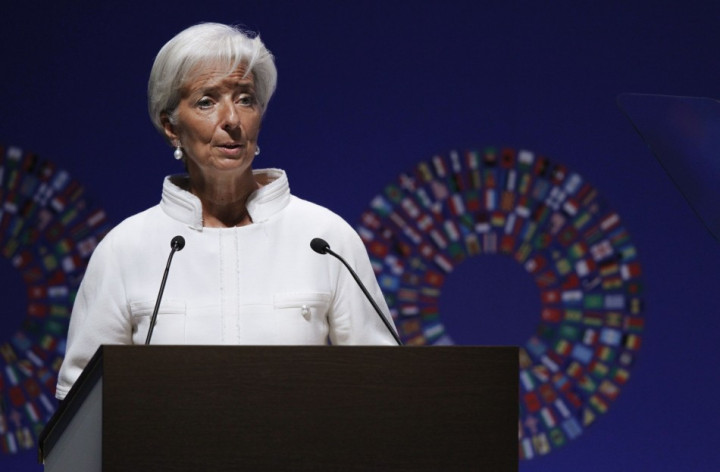 The International Monetary Fund (IMF) has recommended that more time be given to austerity-hit Greece and Spain to reduce their budget deficits, a clear shift from its earlier stance of strict adherence to debt reduction targets.
"It is sometimes better to have a bit more time. That is what we advocated for Portugal; this is what we advocated for Spain; and this is what we are advocating for Greece," said Christine Lagarde, IMF Managing Director, in Tokyo.
The change in IMF's approach to Europe's debt-ridden countries follows the Fund's research which suggests that aggressive fiscal consolidation could be counter-productive.
Though the shift has been welcomed by some of the emerging economies, Germany prefers to differ and says reversing the commitment to debt reduction would only help weaken the credibility of the bailout process.
"When there is a certain medium-term goal, it doesn't build confidence when one starts by going in a different direction," said Wolfgang Schäuble, German finance minister.
Greece has so far missed several debt reduction targets while Spain is yet to seek international bailout. Ratings agency Standard & Poor's has cut the sovereign rating of Spain to BBB-, one notch above junk status, citing deepening recession and limited options before the government to stem the crisis.
On the other hand, Lagarde has urged swift and decisive action on the part of the US and Japan to contain the global economic uncertainty and to avoid harsher economic conditions, similar to those of the eurozone.
"Whether you turn to Europe, to the United States of America, to other places as well, there is a level of uncertainty that is hampering decision makers from investing from creating jobs ... We need action to lift the veil of uncertainty," said Lagarde in the build-up to the meeting in Tokyo.