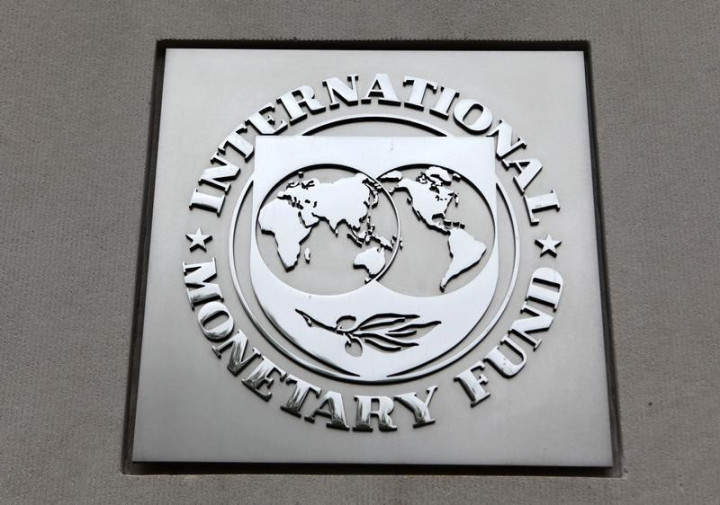 The International Monetary Fund has cut its global economic forecast for the sixth time, in under two years, as a slowdown in the emerging markets weighed heavily on world output.
According to the IMF's World Economic Outlook report, the Washington-based lender said that stronger growth in the advanced economies would fail to bolster the slowdown in the developing regions.
The IMF trimmed its global output forecast to 2.8% for 2013, from the 3.1% estimate it made in July.
The new forecast makes it the slowest year of growth since 2009.
However, despite the slowdown in the emerging markets, which still account for much of global growth, their economies are tipped to expand by nearly four times as fast this as developed markets.
The forecast comes only two days after the Chinese President Xi Jinping said in a speech that he expected the global economic recovery to be a "long and tortuous process."
He added that a 7% growth rate for the Chinese economy was "within a reasonable and expected range".
The IMF said in the report that China in particular should "slow over the medium term as its economy transitions away from investment to consumption drivers."
Xi dismissed concerns of a hard landing for the Chinese economy.
However, he said that a "7% annual growth rate [would] suffice" to meet China's medium-term goal of doubling per capita income by 2020."
"To achieve a full recovery and healthy growth of the world economy will be a long and tortuous process," Xi said.
US Concerns
In the benchmark report, the IMF unveiled its concerns over the US government shutdown following the political impasse around the country's debt ceiling.
"A failure to promptly raise the debt ceiling, leading to a US selective default, could seriously damage the global economy," warned the IMF.
"Policymakers have shown their determination to keep the global economy away from the precipice. Aside from new cliff events, a growing worry is a prolonged period of sluggish global growth."
The IMF reiterated that the US is driving most of the global economic recovery and output is forecast to pick up as long as Congress can resolve its disagreements over the nation's $16.7tn debt ceiling.
Meanwhile, China has put the pressure on the US Congress to sort out their political differences after becoming concerned over its $1.3tn worth of investments in the country.
"We ask that the US earnestly takes steps to resolve in a timely way the political issues around the debt ceiling and prevent a US debt default to ensure the safety of Chinese investments in the US," said Chinese Vice Foreign Minister, Zhu Guangyao.
"This is the United States' responsibility."