The Imitation Game: Benedict Cumberbatch Costumes and Props on Show at Bletchley Park
The Imitation Game, the biopic of the brilliant mathematician Alan Turing who helped to crack the Enigma code is finally out in cinemas today, and in conjunction with the film, a new exhibition of the costumes, props and sets is now on at Bletchley Park (Read: The Imitation Game: Bletchley Park and the Computers That Helped Alan Turing Break the Nazi's Enigma [Photos]).
Entitled The Imitation Game: The Exhibition, the new exhibition showcases some of the costumes worn by Benedict Cumberbatch (Alan Turing) and Keira Knightley (Joan Clarke) in the film, as well as an array of movie props and even a recreation of one of the movie sets.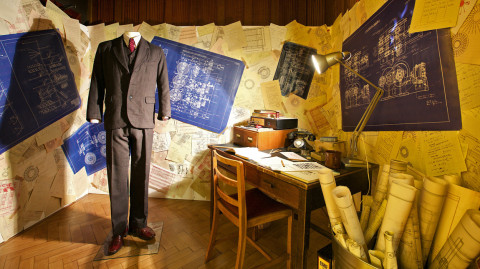 Bletchley Park, located in Milton Keynes, Buckinghamshire was where the UK's Government Code and Cypher School (GC&CS) had its base during the war from 1938 onwards.
Turing was highly influential in the development of computer science, and his design and theoretical work with fellow cryptanalyst Gordon Welchman for the Bombe was instrumental in helping British intelligence discover what the Germans were planning.
In particular, the giant Bombe machines were used to crack encrypted military communication messages that were sent using electromechanical cipher machines known as "Enigma" machines.
Here are some of the props you can expect to see: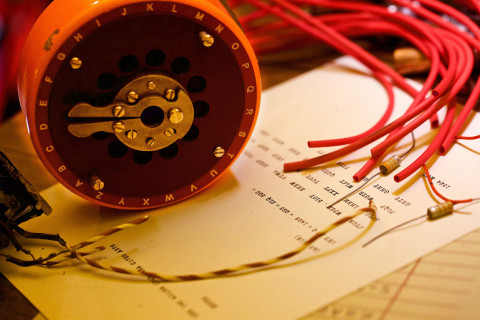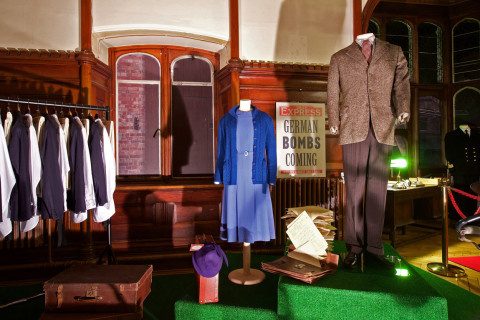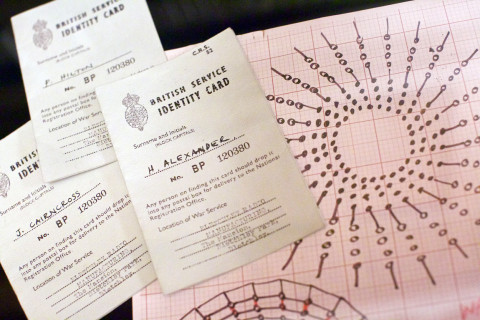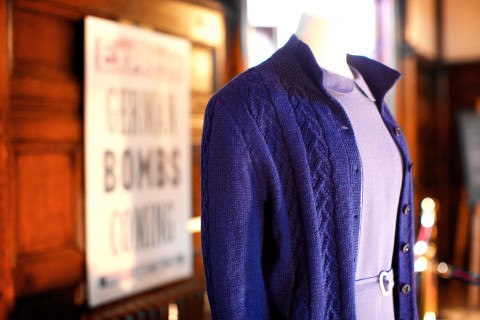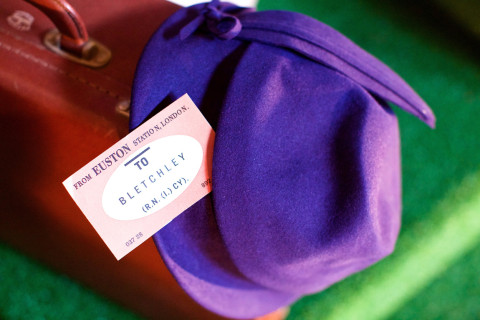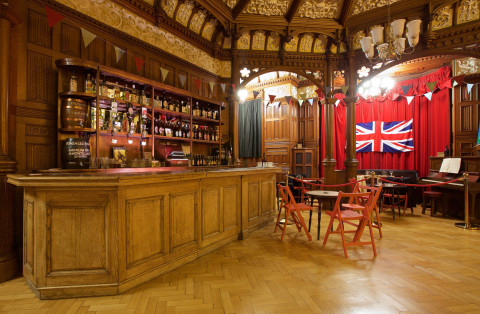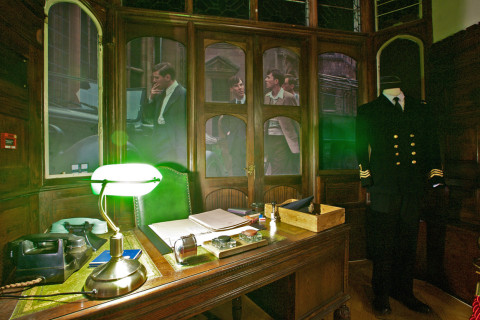 Bletchley Park boasted a mansion and 58 acres of land, with operations that soon expanded from the mansion into wooden huts on the grounds. At its height, there were 10,000 men and women working there in 1944.
There were a lot of young people and although the hours were very long, a thriving community sprung up where employees could socialise at social events after work, and many people met their spouses at Bletchley Park.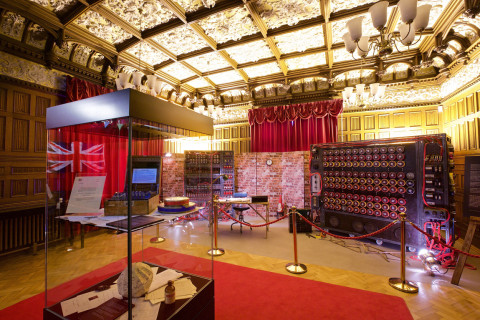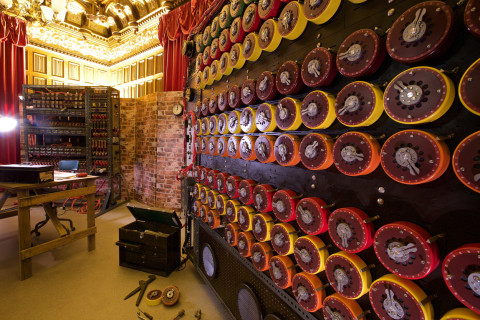 Codebreaking in the huts was a long, painstaking process that took many hours a day. The Bombe Machines that Turing designed were able to work out the correct possible settings for the Enigma machine when it had encrypted a particular message, which were then fed to the TypeX machine.
The TypeX machines would spit out long tapes of code, which the codebreakers would then have to manually work out which letters had been switched by the machine to figure out what the message said.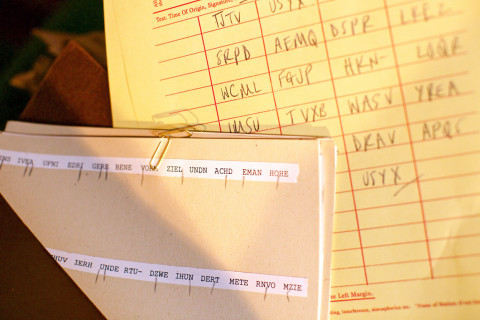 If you know much about Alan Turing's life, you'll know that it was cut tragically short when he died of cyanide poisoning in a suspected suicide. The film covers this and these are the props related to the burglary of his home, which uncovered the fact that he was gay.