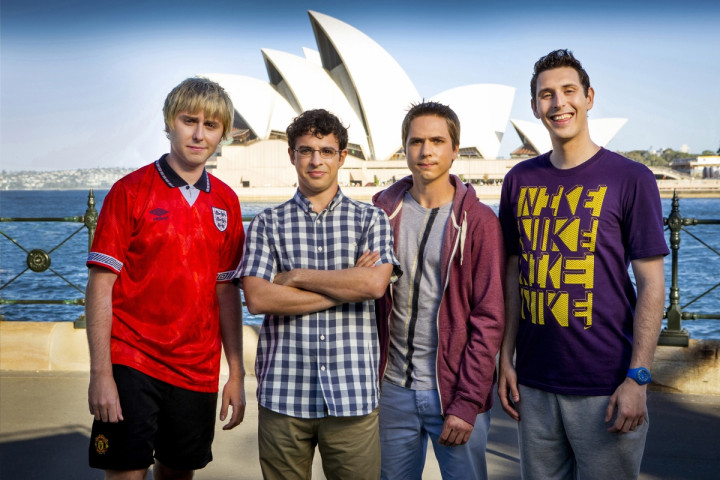 Box office w*****s! The Inbetweeners 2 took a huge £2.75m on its first day at the UK box office, the biggest ever opening day for a comedy in the UK.
Opening on a Wednesday (6 Aug) the film still has four more days to amount what could turn out to be a monster opening weekend for the comedy sequel.
In 2011 The Inbetweeners Movie took £2.5 million its opening day and £12.9m across its opening weekend before going on to become the most successful comedy ever in the UK. The sequel can expect to near those numbers, if not exceed them.
Comparatively, this year's biggest Hollywood comedy 22 Jump Street took £4.8 million on its opening weekend while Seth Rogen and Zac Efron comedy Bad Neighbours took £8.5m.
The news was confirmed in a tweet from Charles Gant, film editor at Heat magazine, and later reiterated by Guardian reporter John Plunkett.
The Inbetweeners 2 sees Simon (Joe Thomas), Will (Simon Bird), Jay (James Buckley) and Neil (Blake Harrison) embark on a trip across Australia, in what has been described as their "gap year movie".
It has been directed by show-creators Damon Beesley and Iain Morris, who wrote the films and TV series.
In 2011 the original film, which came after three successful and award-laden series on E4, took £52.2 million worldwide, most of which coming from the UK and Australia.
You can watch a trailer for The Inbetweeners 2 below. Warning, it's as NSFW as you would expect...