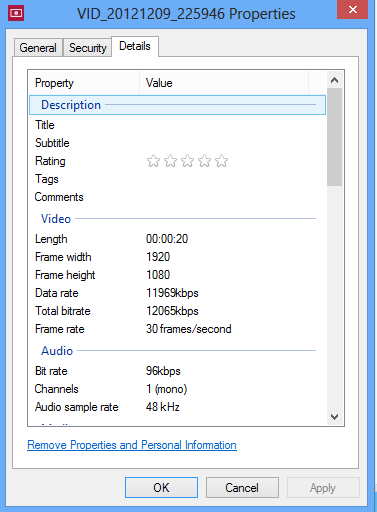 Nexus 4 that was announced in October sports an eight megapixel camera that has the ability to capture 1080p video. The default bitrate for video recording has been set to 12Mbps. But XDA member known as mohit1234 has found a way to boost the default bitrate for videos up to 20Mbps.
This is said to help users to get rid of the noise which is reportedly present in the videos captured using the device's camera. In addition, the increase in bitrate is reported to bring improvement to the quality of videos.
Those who wish to increase the video recording bitrate on their device may do so by following this guide. IBTimes UK cautions readers to proceed at their own risk and re-iterate we will not be held responsible for any consequences.
Requirements:
This method will work only on the rooted device
Install a root file explorer such as Solid Explorer app
Check this tutorial to increase the Nexus 4 video recording bitrate to 20Mbps:
Launch the Solid Explorer app and browse to the System Root directory by tapping the button on the top left of the screen and then tap on Devices
Choose the System Root option and then select etc from a list of folders
Scroll to the etc folder and find a file named media_profiles.xml. Tap on the xml file and open it via text editor
Scroll down until you see the section as in the screenshot below

Edit the bitrate value from the default 12000000 to 20000000 and save the xml file
Exit Solid Explorer and reboot the device
Once the device reboots, you would be able to capture videos of 1080p which are noise-free having a bitrate of 20Mbps.
[Source: The Android Soul]