These amazing photos of people constructing complex and terrifying human towers were taken at the 26th Concurs de Castells in Tarragona in the Catalonia region of Spain. The building matter used in the construction of each tower is people – up to 500 of them, working together in a tightly organised system.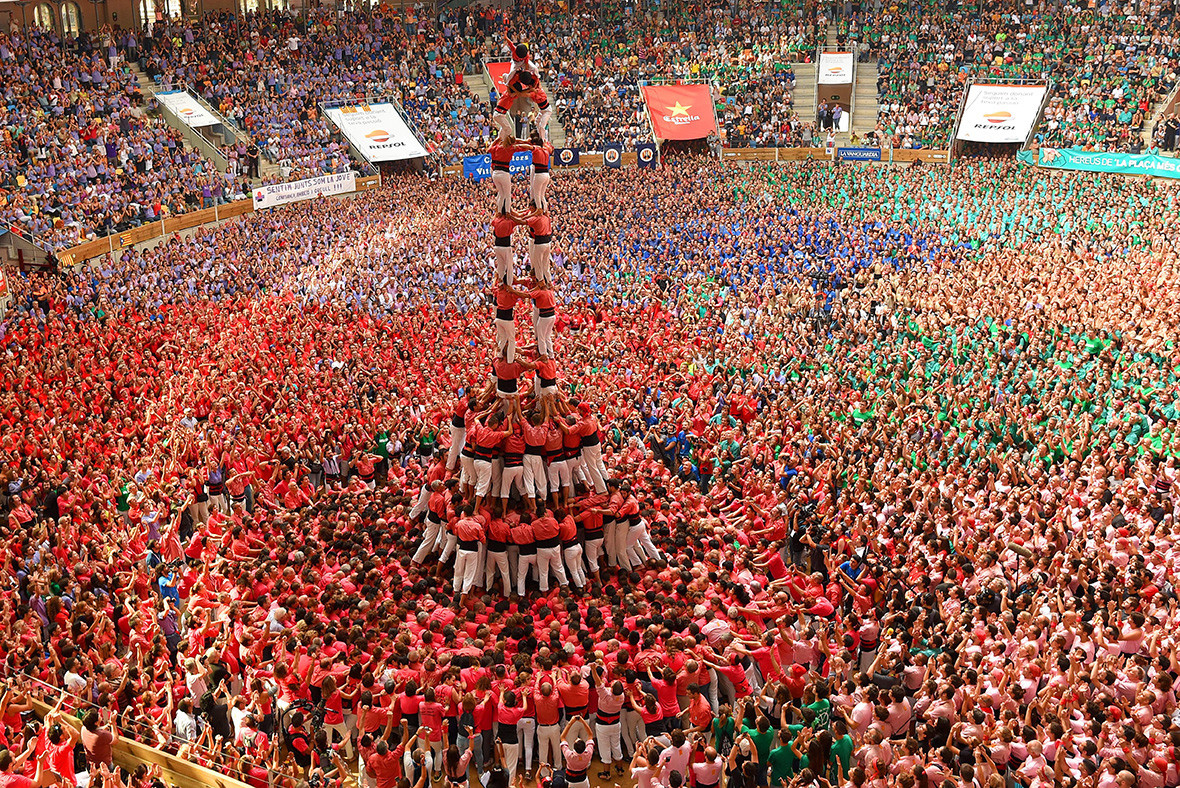 Each tower is carefully planned and engineered, with members positioned according to weight and strength, so there are no weak links. The teams use different building techniques, resulting in complex patterns when viewed from above.
The strongest and heaviest members interlock their arms to form a stable base, and then most of the other team members form human buttresses radiating out from each tower, supporting and strengthening it. They also act as a safety net, cushioning the fall of people from the upper levels if the tower collapses.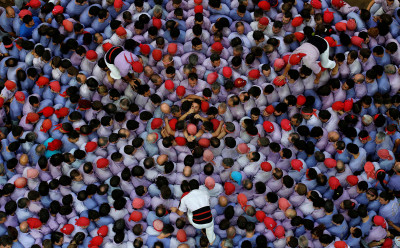 Then comes the hair-raising bit: constructing up to nine storeys, saving the lightest and youngest members for the upper levels. The most dangerous job of climbing to the pinnacle of the tower, saluting the crowd and then scrambling back down before the whole thing collapses is given to a girl as young as five. Accidents are rare, but there have been fatalities. In 2006 at a competition in Mataro, a 10-year-old girl fell to her death. The youngest members now wear foam-padded helmets.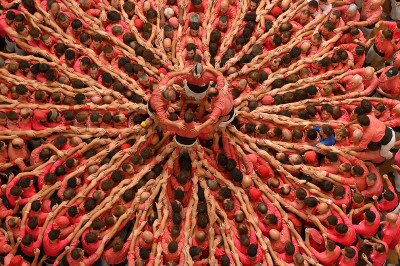 The teams compete over five rounds, with points awarded for height and complexity. This year's Concurs de Castells in Tarragona was contested by 32 teams from around Catalonia – and one from China. A tense final saw Vilafranca triumph for the eighth consecutive time.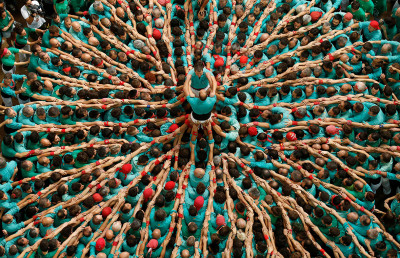 Human towers are considered to be such an integral part of the Catalan identity that they are recognised on the Unesco Representative List of the Intangible Cultural Heritage of Humanity.