The 2016 Paris Motor Show opens to the public on 1 October and runs until 16 October. Car manufacturers from around the world are showing of SUVs, electric cars, hybrid cars, supercars and hypercars, as well as weird and wacky concept vehicles.
One of the strangest concepts on show in Paris is the Renault Trezor – an electric sports car with a futuristic carbon fibre body that lifts up to reveal a bright red interior. Renault claims the Trezor can accelerate to 62mph (100km/h) in "under four seconds", but as you can't buy it, there's no way of knowing.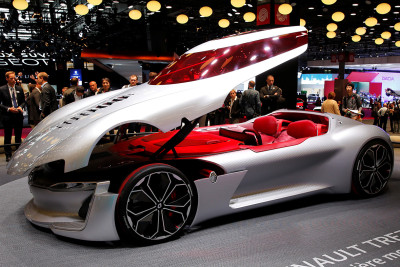 Ferrari's new limited edition LaFerrari Aperta convertibleis another car you can't buy – not just because it costs around £2m, but because only 209 were produced, and they've all sold out already. Powered by a 6,262cc V12 engine coupled with a 120kW electric motor, the low-slung hypercar goes from 0 to 100km/h in under three seconds, with a top speed of more than 350km/h. IBTimesUK's Alistair Charlton, who climbed behind the wheel of one in Paris, gives his full impressions of the LaFerrari Aperta here.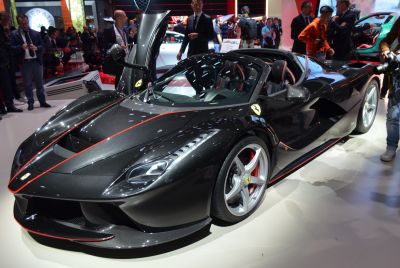 Ferrari are also showing the £230,000 GTC4Lusso, and they have released a host of limited edition cars to celebrate its 70th anniversary.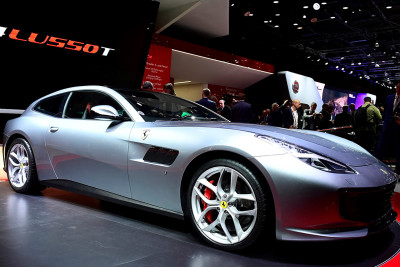 In this gallery, IBTimes UK looks at some of the hottest cars on display at the 2016 Paris Motor Show, from 1 to 16 October.