India Budget 2014: Rupee, Dollar and Stocks Ahead of Arun Jaitley' Likely Hawkish Fiscal Steps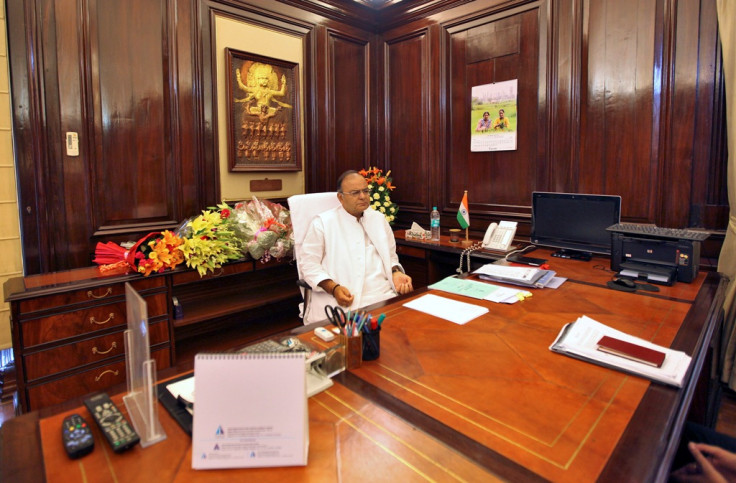 The Indian rupee has opened slightly firmer at 59.69 from the previous close of 59.75, supported by the hope that the budget will boost outlook for foreign inflows. The main share index Sensex opened 0.27% higher at 25513.74.
India's Finance Minister Arun Jaitley will start the budget speech at 11 am local time (05:30 GMT). It is the first full budget of the newly elected government under Prime Minister Narendra Modi.
Modi is expected to announce fewer populist measures and more fiscal disciplinary ones as he has promised to improve the long-term growth prospects and fiscal health of the country.
The budget may propose to rationalise subsidies through price hikes, increase capital expenditure and relax FDI regulations to allow increased FDI limits in defence, railways and insurance to 51%.
The Economic Survey released on Wednesday warned of increased inflationary pressures in the country given the forecasts of below average monsoon rains.
Analysts say that highlighting challenges in the previous day's report is an indication that the government is preparing itself for stringent measures to support growth and ease price pressures.
International Scenario
US dollar has weakened broadly, pushing down the USD index, the gauge that measures greenback's strength against currencies of the six largest trading partners of the US, for the fourth straight day. At 3:30 GMT, the index was at a 7-day low of 80.02.
The minutes of the 17-18 June FOMC released on the previous day showed more members concerned about the US growth, weighing down the dollar.
Australian employment addition came in a big positive surprise even as the unemployment rate increased. Helped by part-time jobs, the June payroll increased 15,900 beating analysts' expectations of 12,300 and compared with a drop of 5,100 in April.
China trade balance shrank to $31.60 billion in June from $35.29 billion in May, as imports soared 5.5%, data showed on Thursday.
Elsewhere in Asia, news that the popular leader Joko Widodo has won in the presidential election has strengthened Indonesian rupiah.
On Thursday, the Malaysian central bank is widely expected to hike the main lending rate to 3.25% after keeping it at 3% for more than three years.
Markets
Crude oil fell to one-month lows as Iraq concerns eased and on signs the Libyan supply situation will improve. Precious metals rallied, led by silver, while shares declined.
At 3:30 GMT, Nikkei 225 traded at 15,265.76, down 0.24%. USD/JPY was at 101.53 from 101.63 at Wednesday's close.
Brent crude, which had risen to a nine-month high of $115.67 following the June FOMC has fallen more than 6.6% from there to $108/bbl on Thursday, the lowest since 5 June.
Silver futures were 0.88% higher while gold strengthened 0.5% and platinum 0.4%. Palladium futures were 0.2% higher.
© Copyright IBTimes 2023. All rights reserved.