India: Delhi to implement odd-even car policy to combat deadly air pollution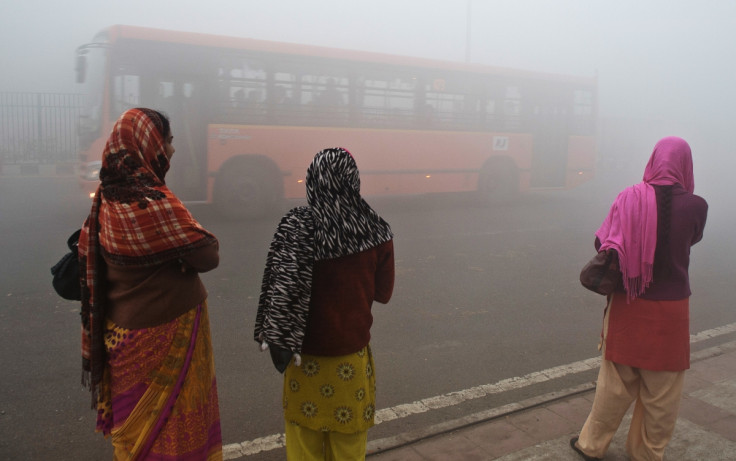 The world's most polluted city New Delhi is getting ready to try a new formula to combat its toxic air by restricting vehicles on the road. As per the policy, odd-numbered vehicles will be allowed to ply on Monday, Wednesday and Friday while even-numbered vehicles can run on the other days with Sunday being open to all.
The measure, which will go on trial mode on 1 January, 2016, will apply to all private and commercial vehicles even if they belong to ministers or bureaucrats. Only ambulances, fire services and police vans will be exempt from the plan. It also entails shutting down Delhi's large coal-fired power plant and makes Euro VI emission norms mandatory for motor vehicles from 2017.
The plan was announced after the Delhi High Court issued a directive ordering the state and national governments as well as the Delhi Pollution Control Committee to devise a plan by 21 December to address rising levels of air pollution. The plan has been steered by Delhi's people savvy Chief Minister Arvind Kejriwal who had promised during his election campaigns to address the severe environmental hazards facing the city. He said the plan will go on trial for 15 days at first and if problems crop up, it will be revised.
The state of Delhi at present holds the record for the highest number of vehicles in the country at around 8.8 million to which 1,500 new vehicles are added every day.
In November, The System of Air Quality and Weather Forecasting and Research (SAFAR) had said the emissions of PM2.5 particles, a widely accepted index for pollutants hampering air quality were close to 252 micrograms per cubic metre (mpcm) which is classified as "very unhealthy". The World Health Organization's (WHO) "moderate" limit of PM2.5 particles is 100mpcm.
The plan has got significant backing on social media with #ISupportDelhiOddEven trending for the last two days. There were some unhappy ones too.
The Beijing example
A similar plan is already being implemented in many cities around the world including Beijing although a less stringent one. In Beijing, cars are limited only one day a week, during which commuters rely on either car-pools or take the subway.
The Chinese capital equipped itself with an extensive subway and public bus network prior to imposing the restrictions and also installed a sophisticated automatic surveillance system using cameras to implement the rules. In Delhi, the job is expected to be handled by the traffic police which is already over-burdened. After the court ordered a ban on diesel vehicles more than 10 years' old, police checks have caused more traffic chaos in the city.
As for public transport, even though Delhi has a decent underground subway train system, it is almost half of what Beijing has. The Delhi metro sees a daily passenger count of over 2.5 million and is already overcrowded. The state-run bus network is not of much help either.
"It will be very challenging. When a system of alternate days was launched in Bogota, Colombia, many residents simply bought cheap second cars, choosing vehicles with licence plates to complement their primary vehicles so that they could drive every day. Bogota eventually switched the odd-even number system to peak hours only, which has been more successful," Amit Bhatt, the head of transportation at the EMBARQ programme in the India branch of the World Resources Institute, told the Washington Post. Bhatt thinks given that a many residents of Delhi have more than one car it will not be a surprise to see them buying more.
The National Capital Region sells both petrol and diesel at one of the lowest rates in the country. Delhi's low tax rates also act as an incentive for buying new vehicles.
If you have suggestions or recommendations for the government in Delhi, you can send them at pollutionfreedelhi@gmail.com.
© Copyright IBTimes 2023. All rights reserved.