India: Government slashes health budget by $947m
New Delhi's unexpected move stems from financial constrains.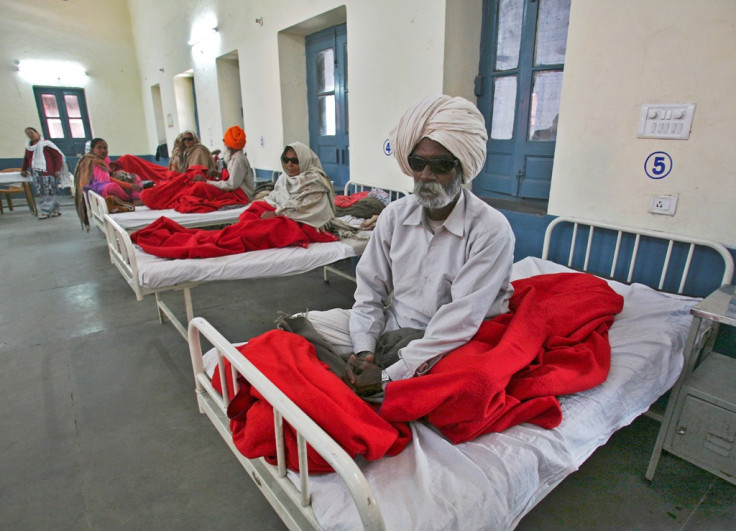 New Delhi has unexpectedly ordered a near 20% cut in India's healthcare budget for the current financial year, owing to financial constrains.
Over 60bn rupees ($947m, £609m, €775m) has been slashed from the Health Ministry's budget allocation of around $5bn for the financial year ending 31 March, 2015, an unnamed ministry official told Reuters.
The move could jeopardise crucial disease control initiatives in a nation whose public spending on health is already among the lowest in the world. The UN has estimated that about a third of the world's 1.2 billion poorest people live in India, Asia's third largest economy.
Pursued by the news agency, the Finance Ministry, which ordered the spending cut and rejected objections from the Health Ministry at a recent meeting, did not respond immediately to requests seeking comment.
In addition to the healthcare budget, the Finance Ministry also ordered a spending cut for India's HIV/AIDS programme by about 30% to 13bn rupees ($205.4m).
The moves reflect the regime's effort to achieve the 2014-15 fiscal deficit target of 4.1% of GDP.
Repercussions
The cutbacks could hit efforts to control the spread of diseases. More newborns die in India than in poorer neighbours such as Bangladesh and preventable illnesses such as diarrhoea kill over a million children each year.
The reduction could also derail an ambitious $25bn universal healthcare programme that Prime Minister Narendra Modi wants to roll out in April 2015. That proposal aims to provide all citizens with free drugs and diagnostic treatments, alongside insurance cover to treat serious ailments.
One Health Ministry official said: "We were not expecting [budget cuts] this time because of the commitments [Modi's Bharatiya Janata Party] made in the manifesto.
"No reason was given ... but there is shortage of funds. It is not rocket science."
Another official said: "Even next year we don't think we'll get a huge amount of money," adding it was now unclear how the universal healthcare plan will be funded.
India had the third-largest number of people living with HIV the worldover at the end of 2013, according to the UN AIDS programme. The nation accounts for more than half of all AIDS-related deaths in the Asia-Pacific region.
In October, India almost ran out of a critical medicine in its free HIV/AIDS drugs programme owing to bureaucratic delays. The crisis was forestalled with help from pharmaceutical companies and global health organisations.
© Copyright IBTimes 2023. All rights reserved.