India: As heat wave claims hundreds of lives scientists predict more such events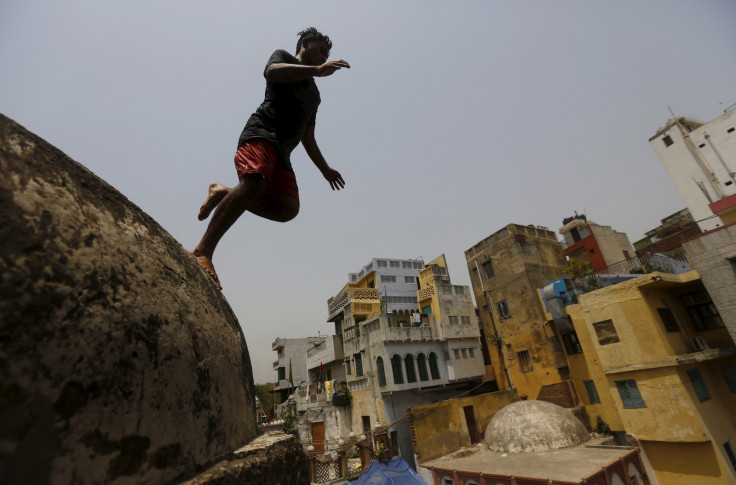 Around 600 people have died due to heat wave across India in the last five days, with most deaths reported from the south-eastern states of Andhra Pradesh and Telangana.
A majority of them were homeless people.
Temperatures are rising in central, north-west, parts of east and southern India with maximum temperatures touching 45.5 deg C in New Delhi. The situation is no different in the hill stations.
"In the Indian capital particularly, no relief can be expected in the next four days. The heat wave will continue. The temperature in Pakistan is 50 degrees Celsius and the heat wave is coming from there," Director of Indian Meteorological Office B K Yadav told media.
A heat wave is declared when the temperature is five degrees or more than the average temperature recorded on that particular day over the last three decades.
Hyderabad in southern India experiences a maximum of five heat wave days a year. This could go up to as many as 40 days per year in the future, says a study entitled "Climate change scenarios for Hyderabad: Integrating uncertainties and consolidation" by the Potsdam Institute for Climate Impact Research, Germany.
The study on emerging megacities gave predictions up to 2100, taking into account emission levels.
Pacific warming
Experts say an El Nino, which leads to a warming of sea-surface temperatures in the Pacific, triggers scorching weather across Asia.
However, even without an El Nino the global warming in the last few decades has potential for damage.
"On account of 0.8 degree warming during the past hundred years, one must expect more heat waves even without an El Nino. El Nino will increase the atmospheric temperature and hence add to the problems created by global warming," J Srinivasan, chairman, Divecha Centre for Climate Change at Indian Institute of Science told IBTimes UK.
Man-made climate change had contributed to a 60-fold increase in the likelihood of extreme temperatures since the early 1950s, said a joint study by the China Meteorological Administration, the Canadian government and the University of Victoria in British Columbia.
Yet another collection of 22 studies "Explaining Extreme Events of 2013 From a Climate Perspective" clearly laid the blame for 2013's heat waves to human-induced climate change.
Human-induced global warming had turned 2014 into the hottest year on record. The trend may continue into 2015, given the National Oceanic and Atmospheric Administration prediction of a 60% chance the El Nino it declared early this year will continue longer.
El Nino conditions transfer heat building in the ocean into the atmosphere.
With March beating all previous records for being the hottest March, hotter days can be expected.
Global average concentration of carbon dioxide in the atmosphere recently crossed into a danger zone after breaching 400 parts per million. The greenhouse gas traps heat within the atmosphere.
India is the third largest emitter in the world (after China and the US) and has refused to announce a peaking year, citing growth imperatives.
It has been insisting on a common but differentiated responsibility based on equity that calls upon developed nations to scale up mitigation and allow developing nations to grow.
Net global emissions of carbon must drop 40-70% by 2050, hitting zero by the end of the century, the IPCC has said, in order to avoid a temperature rise beyond two degrees – seen as the threshold for irreversible climate change.
© Copyright IBTimes 2023. All rights reserved.