India Monsoon Failure Raises Spectre of Drought
Fall in June-September monsoon rain is expected to trigger high inflation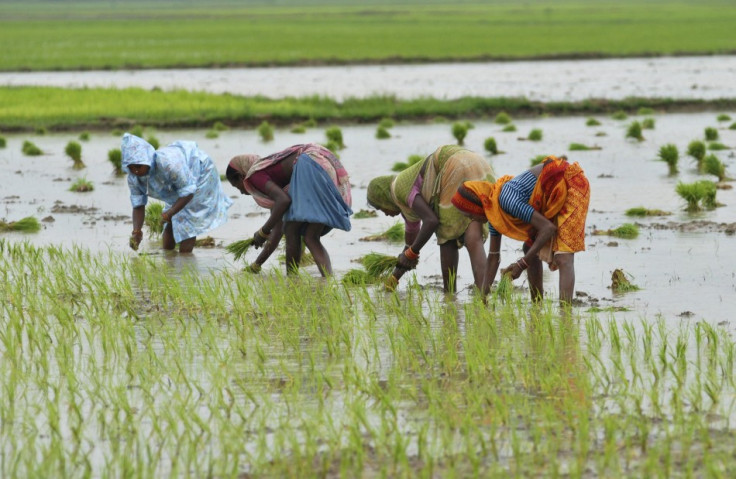 Triggering concerns of poor farm output and higher inflation, India's weather office predicted less rain in June-to-September, which is 15 percent below the seasonal average.
"We expect 15% shortfall in the seasonal rains," L S Rathore, director general of the India Meteorological Department (IMD), told reporters.
India would be experiencing the first drought in three years as the El Nino weather pattern affects the second half of the June to September monsoon season. The last time India declared a drought was in 2009.
According the weather office, monsoon rains would be 85 percent of the long-period average rainfall. A 50-year average rainfall of 89 centimetres is considered as long-period average.
If the rainfall records below 90 percent of the 50-year average, it is considered deficient or "drought" in layman's parlance.
Agricultural sector output which accounts for 20 percent of the gross domestic product (GDP), would be considerably lower because of the deficiency in the monsoon.
According to a report by the Japanese brokerage firm Nomura, the agriculture GDP growth is expected to come down to zero in the financial year 2012-13 compared to 2.8 percent in 2011-12.
"Food inflation could go towards 15 percent during the course of the year," Sonal Varma, Mumbai-based economist at Nomura, told CNBC.
"This [fall in monsoon rain] will further add to the price rise of farm commodities, especially sugar, chickpeas and soybean. An extended festival this season starting from August to November will also keep demand firm," Tejas Seth, Associate Vice President, SMC Global, told Reuters.
The June to September monsoon is critical for India as farmers plant most of their summer crops during this period.
© Copyright IBTimes 2023. All rights reserved.