India and Pakistan Account For 2000 Honour Killings Every Year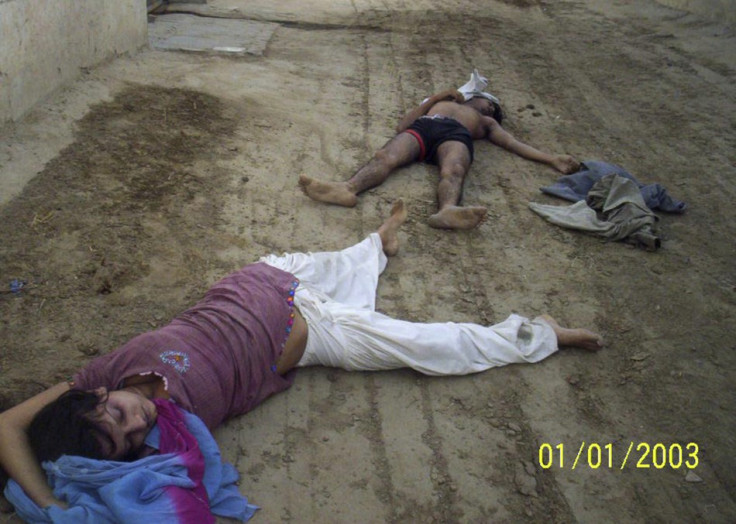 Honour killing is the murder of a person accused of bringing shame upon his or her family.
Out of the 5000 honour killings that occur internationally each year, about 1000 happen in India, and 1000 take place in Pakistan, according to international digital resource centre Honour Based Violence Awareness (HBVA).
However, where the central criminal justice system is weak or unaffordable, honour killings may be ordered through informal legal systems. This makes the statistics unreliable, as the number of honour killings per year might be much higher than the official reports say.
India
The murder of Neeraj, 18, is only the latest case of honour killing in India.
Neeraj was killed by her father in the city of Bareilly, India on Wednesday for being in love with a youth named Prem Pal, the Times of India reported.
According to locals, Prem Pal's family had fixed his marriage with a girl of a nearby village and when Neeraj understood about the marriage, she rushed to Pal's house to persuade him against the wedding.
When the girl's father, Shanti Lal, came to know of her presence at Lal's house, he, along with his elder brother, rushed to Pal's house and forced the girl back to her house where she was beaten to death and then buried in a nearby field.
"We have succeeded in nabbing the girl's father who has confessed his involvement in the crime," said J Ravindra Gaud, Senior Superintendent of Police (SSP).
In September 2013, a couple who was planning to get married was brutally killed in the Indian state of Haryana.
Dharmender Barak, 23, and Nidhi Barak, 20, were allegedly killed by members of Nidhi's family as they were having a love affair.
"You can get killed for falling in love in many parts of India. Especially, if you or your lover - and sometimes spouse - 'defy' the preordained rules of the country's fiendishly complex caste system.
"You can invoke the ire of your family and community and get killed if you marry within your caste, outside your caste, within your sub-caste and so on. You can also get killed for marrying outside your religion," Soutik Biswas , online correspondent for BBC News in India wrote on his blog.
A man beheaded his 20-year-old daughter with a sword in Rajasthan's Rajsamand district in June 2012.
"Omkar Singh told the police that his daughter Manju had relations with several men. He had asked her to mend her ways several times in the past. However, she did not pay heed. Out of pure rage, he chopped off her head with the sword," the officers said.
"Honour killings are not merely about caste. Sociologists believe it's also about sections of the society that are intensely anti-women. [..] Educated women, many village collective heads tell privately, are a 'menace'," Biswas explained.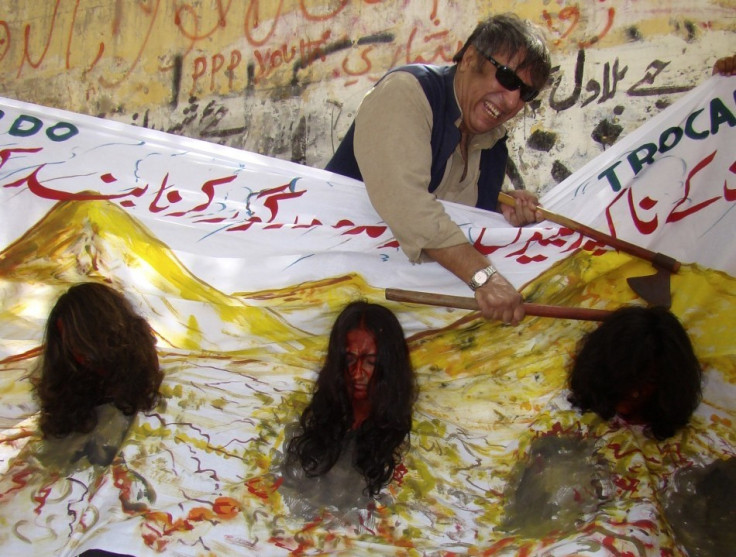 Pakistan
Widow Rukhsana Bibi survived an honour killing attack during which her husband Mohammad Yunus died.
Bibi was 18 and Yunus 22, when they decided to elope in 2013, after Bibi's family had arranged her marriage to a distant relative.
After they ran away, the two lovers got married and lived in hiding until Bibi's family found them.
Despite having seven bullets shot into her body, Bibi survived and today demands justice for her husband.
A mother and her two daughters were shot to death by a male relative in Pakistan in September 2013, after footage showed them singing at a wedding.
A decree was allegedly issued by tribal elders for them to be killed because their actions had brought dishonour to their community.
In November 2012, a couple was imprisoned after allegedly killing their 15-year-old daughter with acid because she looked at a boy.
"There was a boy who came by on a motorcycle. She [Anusha] turned to look at him twice. I told her before not to do that, it's wrong. People talk about us because our older daughter was the same way," Muhammad Zafar, the father of the victim explained to the BBC.
The Human Rights Commission of Pakistan reported 943 women died in so-called honour killings last year.
Amnesty International reported 960 honour killings in Pakistan in 2010.
In September, the Punjab law minister announced that crimes against women would be tried under the Anti-Terrorism Act.
In North-West Frontier Province (NWFP) and the tribal areas, Taleban groups closed or burned down girls' schools, forced women to wear a veil and prohibited them from leaving their homes unless accompanied by male relatives. Several women were punished, shot dead or mutilated for alleged "immoral" activities, Amnesty reported.
While India has seen some assertive legal action taken against honour killings, in Pakistan a culture of impunity remains. Police reports may be filed, but there is often little follow-up, particularly in rural areas, HBVA said.
© Copyright IBTimes 2023. All rights reserved.