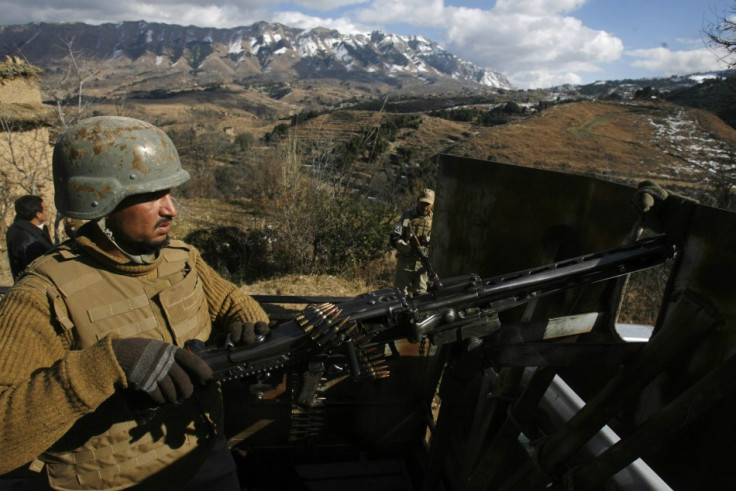 Pakistan military sources have claimed an attack, by Indian troops, on the Sawan Patra checkpost, in the Haji Pir sector of Pakistan-administered Kashmir. The Haji Pir Pass is at a height of 8,652ft and is located in the western part of the Pir Panjal mountain range between the towns of Poonch and Uri. The site is believed to be of particular strategic importance to both sides.
A BBC report quotes the Pakistani military's public relations office as saying the Indians "physically raided" the installation. Pakistan military sources also say one soldier has died in the attacks, while another has been wounded. The public relations office also said the attacking troops dropped their weapons as they were retreating.
Meanwhile, the Indian army has responded to these claims by insisting it was their neighbours who opened hostilities. An Associated Press (AP) report quoted Colonel Brijesh Pandey, a spokesman for the army in Kashmir, as saying Pakistan "initiated unprovoked firing".
The Colonel added the Pakistani attack, which included mortars and automatic weapons, destroyed a civilian residence in India-controlled areas.
"We retaliated only using small arms. We believe it was clearly an attempt on their part to facilitate infiltration of militants," he explained, referring to long-standing allegations of the Pakistani military's involvement in infiltration attempts by militants.
Ownership of the state of Kashmir has been disputed between Pakistan and India for well over half-a-century now, with two full-scale armed conflicts having been disputed in the past. A cease-fire signed in 2003 marked the end of formal conflict but relations between the countries remain volatile and unpredictable, with the threat of further armed conflict between the two nuclear-armed nations a constant threat.