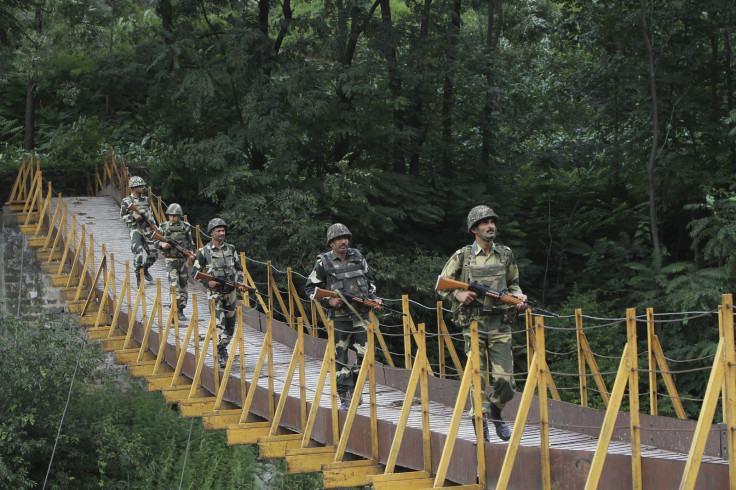 Sporadic firing between India and Pakistan in the restive Kashmir region has claimed at least nine lives and injured dozens, with both sides blaming each other. Six of the casualties were reported to be on the Pakistani side of the border in Sialkot town.
Pakistan's Inter-Services Public Relations (ISPR) said Indian personnel resorted to "unprovoked" firing and shelling. The Indian deputy high commissioner to Islamabad has been summoned over the situation.
As India marked the 50th anniversary of the 1965 war with Pakistan over Kashmir, an Indian army spokesperson accused Pakistan Rangers of unprovoked firing. "Initially, small arms were used but later on mortars bombs were shelled on BSF [Border Security Force] posts and civilian areas in R S Pura and Arnia sectors since midnight," the spokesperson added.
Even as exchange of gunfire was underway in some parts of the border region, the spokesperson said that the BSF troops deployed in the forward post areas gave a "befitting reply and fired on the forward areas of Pakistan along the Line of Control, causing damage to them".
According to Indian authorities, Pakistan has made 55 violations of the ceasefire agreement, which was signed by the two countries in 2003, in August 2015 alone, with nearly 250 in the year so far. Islamabad has similarly accused India of violations. The latest firing has come days after top-level talks between the two nuclear-armed neighbours collapsed over putting Kashmir on the agenda.