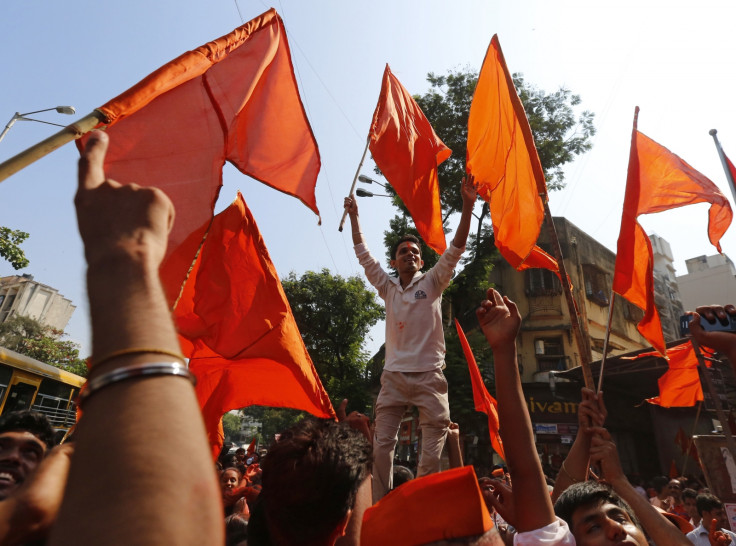 A right-wing Hindu organisation in India has announced a special reward for any Hindu family which has at least five children in the northern Indian state of Uttar Pradesh. This is to encourage Hindu couples to have more children amid the group's concern over the growing population of Muslims.
The Shiv Sena arm of Uttar Pradesh has said each family which has five children between 2010 and 2015 will be given 200,000 Indian rupees (£1,955) as cash reward. The chief of the group's local unit Veenu Lavania said the would-be beneficiaries have to submit government-issued birth certificates to claim the reward.
Lavania told the Times of India daily: "After the recent census report, we are concerned over the falling growth of Hindu population while the Muslim population in India grew by 24.6% between 2001 and 2011. In contrast, the decadal population growth of Hindus stood at 16.8% during the same period. We have now decided to introduce the reward system, in which we are going to give [Rs 200,000] to all those Hindu families who gave birth to a minimum of five children. This will be with retrospective effect and all those who had these numbers of kids between the years 2005 to 2015 can claim the money."
He asked the federal government to bring out a law forcing Muslims to marry only one woman like Hindus do. Their right to vote should be taken away in case they have more than two children, he added.
Census data
The 2011 census data on Population by Religious Communities was recently released by the Indian government which indicated Muslims are the only community which has registered a growth in numbers sending ripples across Hindu groups. According to the data, Hindus constitute 79.8% of entire population – the first time the figure has come down below 80%.
Other right-wing organisations including the Rashtriya Swayamsevak Sangh (RSS), the ideological mentor of the ruling Bharatiya Janata Party (BJP), have also expressed similar concern. In an editorial published in the RSS mouthpiece Organiser, the organisation asked: "Is this growth all about the growing size of Muslim families? Is it a larger conspiracy to Islamise Bharat (India)? Is it to do just with the less economic development of the community as some reports claim?"