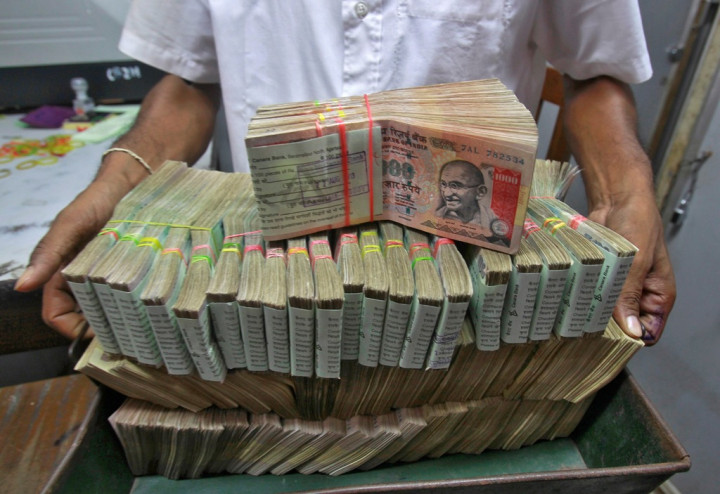 The Indian rupee is stuck in a tight range despite strong growth data and positive signals from the PMI figures as the economy is struggling to combat inflationary pressures, traders said.
The USD/INR pair has been holding a 40 paise range of 60.33-60.73 for about a week.
In the prior three weeks, the rupee had showed some strength that helped it move off the five-month low of 61.75 touched on 8 August.
"There are many things positive about the rupee, such as the robust capital market inflows and of course the good hopes about the new government," said a senior trader at a state-run bank.
He added that inflation is a problem and the Reserve Bank of India may find it difficult to cut the rates even though the finance minister wants the central bank to ease rates.
Analysts say that India's strong GDP growth when compared to Brazil, China and South Africa and Russia - the other four in the Brics group - stand apart for positive as well as negative reasons.
Positives and negatives
The positive about Indian growth is that it comes in the context of Brazil falling into recession, the ongoing challenges for Russia and the concerns of debt bombs in China. The negative is the high inflation, almost double, compared to its peers, analysts said.
"We forecast India's fiscal, inflation and infrastructure metrics to remain weaker than the median for similarly rated peers," said Atsi Sheth, a senior vice-president at Moody's, in a statement.
The Indian economy expanded 5.7% from a year earlier in the three months to June, beating the market consensus and sharply above the previous quarter growth of 4.6%.
The manufacturing PMI eased slightly in August, data on 1 September showed, but it was negligible as the drop was from a 17-month high of July, traders said. The index dropped to 52.4 from 53.0 in July.
"Output and new orders slowed slightly in August, but remained robust relative to their 12-month history. The mood remains positive too, with firms accumulating inventory in response to stronger demand," said Frederic Neumann, co-head of Asian Economic Research at HSBC.
"However, price pressures remained elevated, despite the slight deceleration seen in input prices. This is likely to keep the central bank guarded against inflation risks, particularly from the pick-up in demand."
Traders said the broad dollar rally is also preventing any rupee gains.
The dollar index, the gauge that measures the greenback's strength against a basket of major currencies, is trading near a 13-month high.
The market is now awaiting the important US jobs data, due on Friday, for more rate cues from the Fed.