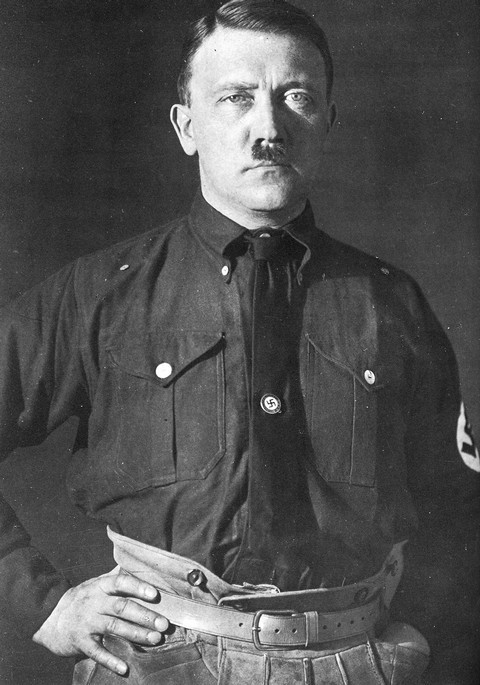 An Indian television channel has been asked to change the name of a new soap opera with the word Hitler in the title after triggering a controversy in the United States.
The Anti-Defamation League (ADL), a U.S.-based civil rights association that fights anti-Semitism, has called on Zee TV to change the name of its serial Hitler Didi, which means Auntie Hitler in reference to the irascible lead character.
The group made the request after it found the invocation of Hitler in the title "revolting".
"Let's preserve the name 'Hitler' as a villain of incomparable evil and not trivialize his legacy or the Holocaust with a serial TV title," ADL national director and Holocaust survivor Abraham H Foxman wrote in a letter to Zee Entertainment's managing editor and CEO, Punit Goenka, and chairman, Subhash Chandra. "We strongly urge you to reconsider the choice of title and rename your show."
Zee TV should reconsider the title "out of respect for the more (than) six million Jews and millions of others who perished in the Holocaust," Foxman said.
The show, starring the Indian actress Rati Pandey, premiered on 7 Nov on the TV network in India and is also being carried by affiliates in other countries, including the U.S.
In a statement, Zee TV said it will change the name of the soap opera. "We deeply regret any distress that this name may have caused and it is our intention to change the name immediately," the statement read, according to The Hollywood Reporter. "It was never our design to cause any grief and, for that, we deeply apologize."
The latest development came as a couple in the U.S. lost custody of their fourth child after having named two of their offspring Adolf Hitler and Aryan Nation.
Within hours of giving birth last week, Deborah Campbell and her husband, Heath, had the baby taken away under orders from a New Jersey family court.
"They kidnapped my kid," Heath Campbell said, according to the Associated Press. "I've been sleeping with his little blanket from the hospital."
The saga of the Campbells, which raises the issues of parental rights and freedom of expression, has gained international attention as it has played out over the past three years.
Although they obstinately deny they are neo-Nazis, they have lost custody of their previous three children, who are now in foster care. There are conflicting reports over whether the children were taken simply because of their names or because of parental violence.