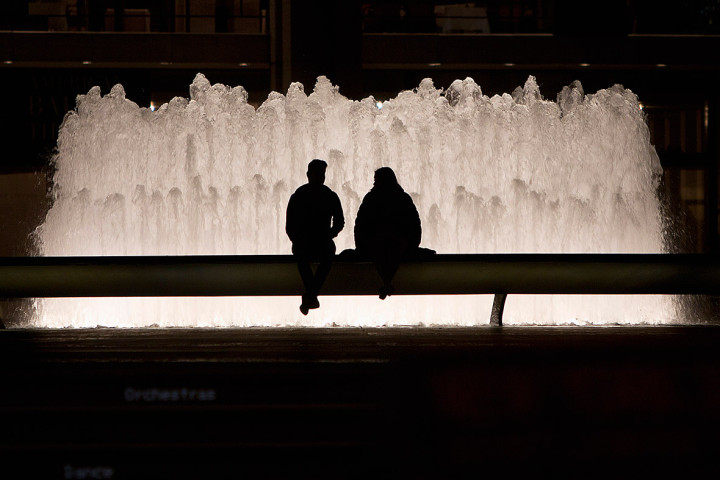 The issue of 'love jihad' or 'Romeo jihad' has been raised again in India after a Hindu woman has alleged that she was tricked into marriage and tortured by her husband when she refused to convert to Islam.
Love jihad refers to men luring and converting non-Muslim girls to Islam by wooing them.
National level shooter Tara Shahdeo says she was duped into marriage by her husband, a Muslim who posed as a Hindu, and tortured when she refused to convert to Islam. The case has reignited political debate around love jihad, which has been an issue in India for some time.
Ranjit Kohli allegedly summoned priests and asked them to convert Tara on the night of their marriage. Tara subsequently found out his name was actually Raqibbul Hasan, and claims she was subjected to a month of torture for refusing to accept her husband's religion before managing to seek help.
Reports say that Hasan has been charged with IPC section 295A, which relates to deliberate and malicious acts intended to outrage religious feelings of a class by insulting its religious beliefs. He is believed to have fled.
According to the Indian Express, BJP party leaders have urged that the term love jihad be dropped. However, Union Home Minister Rajnath Singh's son Pankaj Singh admitted that conversion of Hindu girls was a serious issue. "Do not go by the word 'love jihad'", he said. "The way the Hindu girls are being converted to other religions, is a serious problem, and BJP will oppose it as a responsible political party."
The party expressed concern over alleged gang-rapes and forced conversions in a resolution that highlighted the "rape of women of a particular community and involvement of people from another particular community in these incidents in the state".
Muslim religious leaders and scholars have dubbed the issue "false propaganda", saying that Islam does not allow forced conversions, reports TOI.
"We are against a Muslim girl or boy forcing a person of any other religion to convert for marriage... this leads to negativity in marriage", said Maulana Khalid Rashid Farangimahli, member of the All India Muslim Personal Law Board.
It was in the southern states of Karnataka and Kerala that the issue first came to notice back in 2009. In Karnataka it was taken up by right-wing organisations such as Ram Sene, who went to court alleging that Muslim groups were undertaking forced conversions following romantic lure as a method to increase their numbers. The case was dismissed on lack of concrete evidence of any love jihad group.
In Kerala, one such case was tied up with a Lashkar-e-Taiba operative and led to uproar, leading to the pronouncement by the Global Council of Indian Christians that "Love Jihad is part of a global Islamisation project."
The Kerala Catholic Bishops Council said that more than 2,600 young Christian women had been converted to Islam since 2006. Hindu groups pointed out that growth in Kerala's Muslim population rate has been double that of Hindus and Christians.