The Indian cargo ship Al Kausar, which was hijacked by Somali pirates on 1 April was rescued by security forces, but the pirates managed to flee with nine of the 11 crewmembers on board the ship.
According to Reuters, the pirates plan to use the hostages to seek the release of over 100 pirates jailed in the country.
Earlier, director of India's ministry of shipping, Malini Shankar, had said that the ship was hijacked when it was en route to Yemen from Dubai. The pirates reportedly took over the vessel and sailed towards Somalia.
Shankar told the Press Trust of India that "there is a possibility of the vessel being released without the cargo once it reaches the shore [in Somalia]".
The vessel was rescued on Monday (10 April) by security forces from Galmudug – a federal state within the Horn of Africa.
"We attacked the Indian ship and rescued it but the pirates took away the 11 crew. We rescued two crew and they went with nine crew into the hilly areas between El Hur and Hardheere," Mohamed Hashi Arabey, vice president of Galmudug state, told Reuters.
He added that the two rescued crewmen were in a car that the pirates had abandoned when they were chased by security forces.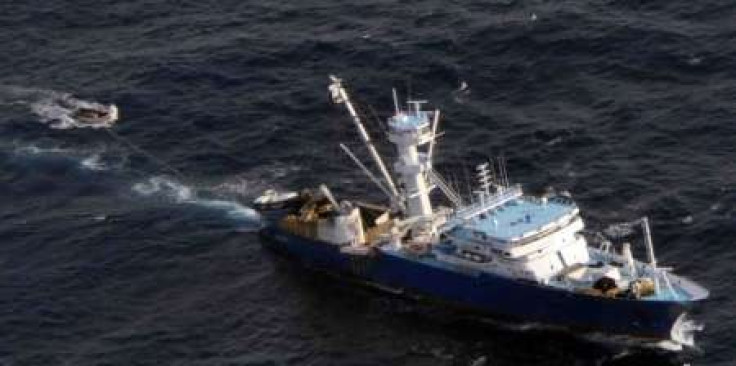 Later, a pirate identified only as Saiid told the news agency: "We encouraged our friends to run away with the crew if they are attacked so that they exchange for the release of 117 pirates jailed in India.
"We are ready to reinforce our friends so that Galmudug forces do not rescue the nine crew of the Indian ship."
There has been a surge in Somali pirate attacks in April and they have managed to capture two ships. However, their latest attacked a merchant ship in the Gulf of Aden on Sunday (9 April) was foiled by Indian and Chinese navies.