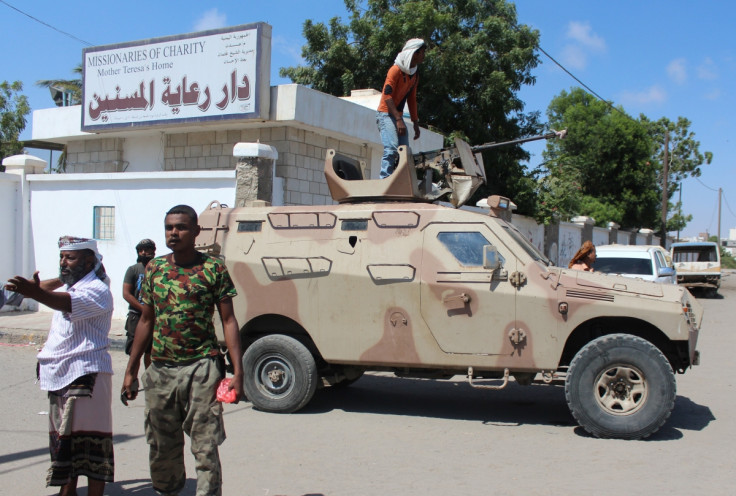 Kidnapped Indian priest Father Tom Uzhunnalil, who was reported to have been crucified by Islamic State (Isis) militants on Good Friday, is safe and the Indian authorities are working to bring him back home safe, a Catholic group in India claimed. A delegation from the Catholic group recently met the minister and expressed concern about Uzhunnalil, who was abducted from an old age home in Yemen on 4 March.
Several gunmen had attacked the shelter home, run by Mother Teresa's Missionaries of Charity, and had killed four Catholic nuns and 11 other people. Only one nun survived the attack to tell the horrific tale, and the Indian authorities are reportedly trying to bring her back to India.
Sushma Swaraj, external affairs minister of India, while talking to the delegation termed rumours about Uzhunnalil's crucifixion by IS (Daesh) militants on Good Friday as baseless, the Catholic group said in a statement issued by Monsignor Joseph Chinnayyan, deputy secretary general of the Catholic Bishops Conference of India. The minister reportedly assured them that the priest is alive and safe, Indian Express reported.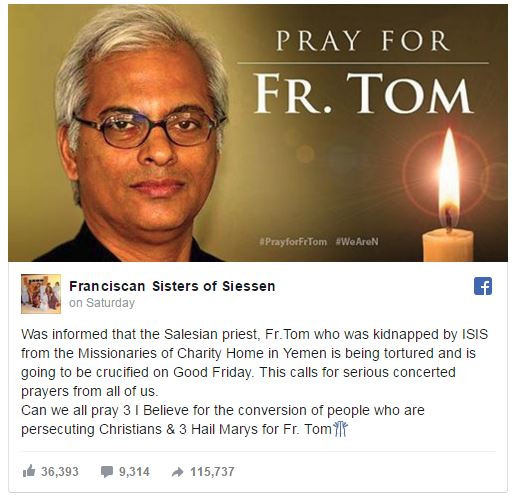 "Swaraj has categorically assured the delegation that Uzhunnalil is safe and that the government is adopting all possible means for his quick and safe release. The Honorable Minister further said that the details of the negotiations and the technicalities involved with the negotiations cannot be divulged now, as it would endanger the process of the release," the statement read.
It was also said in the statement that Swaraj apprised the delegation about the "strenuous efforts" that the External Affairs Ministry and herself are taking to ensure a safe passage for the nun, the lone survivor of the attack.
No militant group has so far claimed responsibility for the attack on the old age home, but the surviving nun and Yemeni authorities believe the gunmen were IS fighters. The whereabouts of Uzhunnalil are also unknown as of now, but the foreign minister's assurance is likely to put an end to the rumours.