Indian politician reveals why Bollywood superstar Sridevi could have been murdered
Police said there was alcohol in the 54-year-old's system, despite it being known that she didn't drink.
Beloved Bollywood actress Sridevi Kapoor could have been murdered, an Indian politician has claimed, after police sources revealed she was under the influence of alcohol at the time of death.
Bharatiya Janata Party leader Subramanian Swamy has alluded to foul play in the death of the 54-year-old actress in Dubai will attending a family wedding, despite official confirmation she died from accidental drowning after losing consciousness in a bath.
Initial reports said her death was due to cardiac arrest, but it has since been suggested that alcohol was found in her system.
According to AP two Dubai police officials said she was under the influence of alcohol. They spoke on condition of anonymity because they were not authorized to talk to reporters.
Swamy has said that Sridevi did not drink and that she had a "fetish for health" and would not have gone near drugs. He claims that someone would have had to hold her down for her to drown.
Talking to Times Now, he said: "It is very difficult to die and drown in a bathtub unless somebody pushed you or prevent you from breathing."
He also believed it was strange that doctors presumed her death was due to cardiac arrest before the investigation had been completed.
Swamy added: "Let's wait for the prosecution to pronounce it. Facts in media do not appear to be consistent. She never drank hard liquor, how did it enter her system? What happened to CCTV? Doctors suddenly appeared before the media and said she died of heart failure."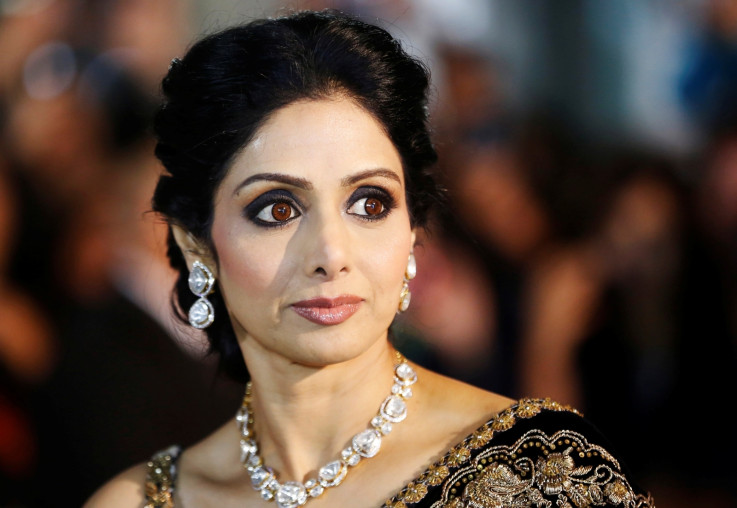 Bollywood actress Sridevi Kapoor at the gala presentation of English Vinglish at the 37th Toronto International Film Festival
Reuters
MP Amar Singh supported the notion that the actress did not drink, stating: "In wedding ceremonies, as far as I know, Sridevi ji, she did not consume hard liquor. She used to have wine sometimes like me and like many others in public life."
Sridevi was confirmed dead on Saturday evening after she attended her nephew Mohit Marwah's wedding. She was discovered in the bath tub by her husband, film producer Boney Kapoor.
Despite the speculation, police in Dubai have closed the case into the death of Bollywood star after handing over her body to relatives.
Her body has been embalmed and is being flown to India for her funeral. The full post-mortem report has not yet been made public.
Crowds have since gathered outside Sridevi's home in Mumbai to pay their respects ahead of a cremation.
Sridevi, who was at her peak in the 1980s and '90s, was seen as the first female superstar in India's male-dominated film industry. She was known for her impeccable comic timing as well as her dancing skills — a serious asset in country where song-and-dance melodramas are a movie staple.