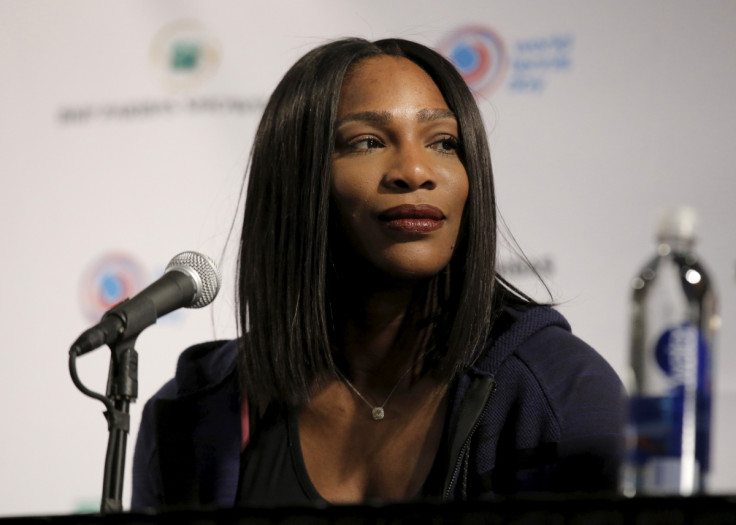 Indian Wells tennis tournament director and CEO Raymond Moore's apology wasn't enough. Now he's stepping down in the wake of outrage over his comments that female tennis players should "go down on their knees" and thank God for men.
Moore's resignation comes a day after he made his remarks in response to a question from a reporter asking him his thoughts about the Women's Tennis Association (WTA). "In my next life, when I come back, I want to be someone in the WTA because they ride on the coattails of the men," Moore said before Serena Williams lost to Victoria Azarenka in the final of the BNP Paribas Open.
"They don't make any decisions, and they are lucky. They are very, very lucky. If I was a lady player, I'd go down every night on my knees and thank God that Roger Federer and Rafa Nadal were born because they have carried this sport."
Moore, 69, a former professional player from South Africa who took over as CEO of Indian Wells Tennis Garden in 2012, later apologized, saying his comments were in "extremely poor taste and erroneous." But it wasn't enough to quell the controversy.
"Ray let me know that he has decided to step down from his roles as CEO and tournament director, effective immediately," Indian Wells' billionaire owner Larry Ellison said in a statement. "I fully understand his decision."
Ellison lauded the "ongoing, multi-generational, progressive movement to treat women and men in sports equally," and noted that women and men have been paid equal prize money at all major tennis tournaments, including Indian Wells, for a decade.
"Thanks to the leadership of Billie Jean [King], Martina Navratilova, Venus Williams, Serena Williams and so many other great women athletes, an important measure of success has already been achieved," he said.
"All of us here at the BNP Paribas Open promise to continue working with everyone to make tennis a better sport for everybody."
Serena Williams blasted Moore's comments after her match — and was the first to invoke Billie Jean King's contribution to the sport. "Obviously, I don't think any woman should be down on their knees thanking anybody like that," said the angry player.
"I think there is a lot of women out there who are ... very exciting to watch. I think there are a lot of men out there who are exciting to watch. I think it definitely goes both ways."
She said she was stunned by Moore's comments. "Yeah, I'm still surprised," she said. "Last year, the women's final at the US Open sold out well before the men. I'm sorry, did Roger play in that final or Rafa or any man play in that final that was sold out before the men's final? I think not."