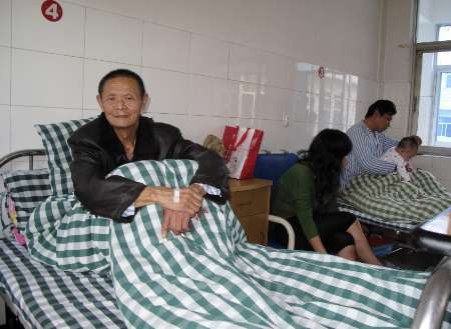 Police in China's capital city have smashed a syndicate selling hospital specialists' appointments to desperate patients. Beijing police said they have made a total of 29 arrests on 20 March . This is the first case of its kind investigated by the capital's crime squad.
The operations of the syndicate came to light when a video was posted online in January, featuring a furious young woman ranting at scalpers when she failed to get a hospital ticket for her paralysed mother after queuing at a Beijing hospital for a day. Most hospitals in China require patients to buy tickets before they can see a doctor or receive treatments.
The system however has been abused by scalpers who buy tickets in bulk using fake identity. They then re-sell them on to desperate patients at inflated prices. Hospital appointment tickets can fetch up to 4,500 yuan (£482, €616, $693) or 15 times more than the standard book fee, South China Morning Post reported.
And to make the operations run smoothly, the syndicate had even created a group on WeChat called 'Dragon's Chamber' to coordinate with and receive updates from individual scalpers. The group was actively buying appointments mainly at the Air Force General Hospital.
Syndicate members used the hospital's official customer hotline or the mobile phone app run by the Beijing Municipal Health Bureau to book hospital appointments. The current system makes it easy for syndicates to operate as patients who book appointments do not necessarily have to be the same person who finally sees the doctor.
According to the newspaper, thousands of appointment tickets are available for sale on the app every week.