The investigation into a high profile paedophile ring has fallen through and is now being closed. Operation Midland, a major probe by the Metropolitan Police started in November 2014 to look into reports of the sexual abuse of young boys by a group of public figures including senior politicians, military and government officials, over 30 years ago.
The VIP paedophile ring was also being investigated as three boys were found dead, but after spending close to £2m ($2.8m) on the operation between November 2014-15, with no concrete results and zero arrests, authorities decided to shut the case.
"Operation Midland has now closed," a statement made by the authorities on 21 March said. "Deputy assistant commissioner Steve Rodhouse, the senior officer in charge of Operation Midland, has concluded that the threshold has not been met for the case to be referred for any charging decisions.
"While investigations could not be completed into individuals who are no longer alive, sufficient evidence has not been found that would have led the MPS to refer the matter to the CPS if they were alive.
"In the course of the investigation, officers have not found evidence to prove that they were knowingly misled by a complainant. The Metropolitan Police Service does not investigate complainants simply on the basis that their allegations have not been corroborated," it stated.
Raids were conducted on the homes of 92-year-old former head of the British Army, Lord Bramall and the late Lord Leon Brittan along with ex-Tory MP Harvey Proctor, the final living suspect in the investigation.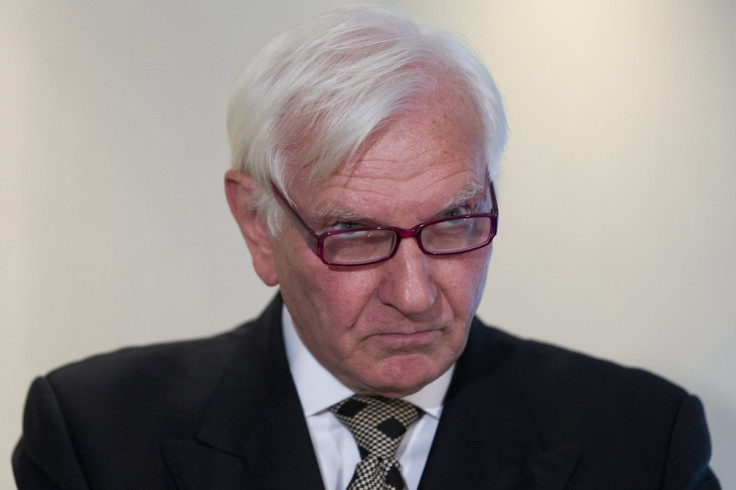 The Met statement also clarified that all charges against Proctor would be dropped. "A man in his 60s who was previously interviewed under caution has today, Monday 21 March, been advised by officers working on Operation Midland that he will face no further action," it read.
Operation Midland has received severe criticism for having tarnished the names of respectable public figures with no substantial cause. However, Scotland Yard Deputy Assistant Commissioner Steve Rodhouse continues to defend the way in which the investigation was carried out. "It is absolutely right that we assessed carefully the allegations made to us in October 2014 and did not dismiss them prematurely. Our initial inquiries supported the need for a thorough investigation to seek any evidence that might corroborate or disprove the allegations," he said.
"I think it's been handled well. It's been a difficult inquiry. Investigating matters over a 10 year period back in the 70s and 80s is always difficult, particularly when there are people of public prominence included in that investigation. But it's right that we investigate without fear or favour allegations of serious crime."
Now, an independent, judge-led inquiry will take place to look into the methods adopted by Scotland Yard with regards to the historic sex abuse investigations including Operation Midland. Proctor, who vehemently denied any involvement in the VIP paedophile ring, has demanded the resignation of Commissioner Sir Bernard Hogan-Howe, Patricia Gallan, Steve Rodhouse and Kenny McDonald.
"I have been advised that the Metropolitan police service have informed my solicitors that they intend to take no further action," Proctor said in a statement of his own. "I consider that Sir Bernard Hogan-Howe, Patricia Gallan, Steve Rodhouse and Kenny McDonald should tender their resignations from the Metropolitan police service forthwith."
Separately, the country's most senior officer in charge of child protection, Simon Bailey has warned that the cost of undertaking child abuse investigations in the UK has risen £1bn a year and this could hit £3bn by 2020, He said that child sex offence allegations had increased by 80% in the three years to 2015.
Speaking to The Times, Bailey said that there were about 70,000 child sex offence investigations in the past year alone. "Based on the current trends that we are seeing – and we are seeing no sign of that plateauing out – by 2020 we would be [carrying out] 200,000 investigations."
Last year, historical complaints accounted for 25-3-% of the total investigations undertaken. Bailey attributed the higher number of complaints to online abuse and the authorities' ability to spot signs and take claims seriously.