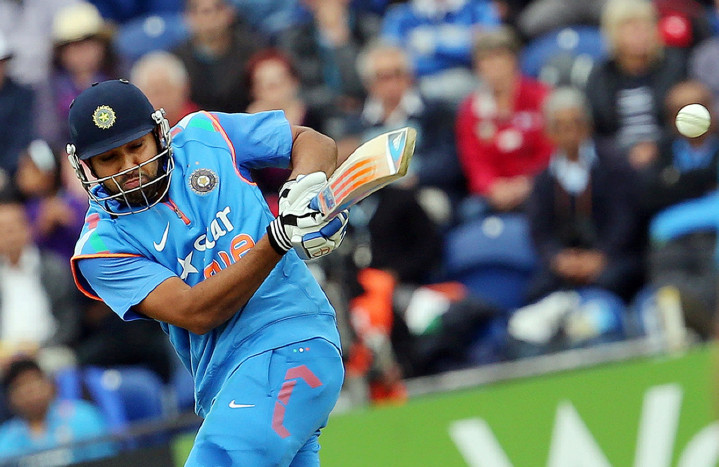 India's Rohit Sharma has broken one-day international records after hitting an incredible 264, the highest individual score in the format's history.
Sharma, 27, beat the previous record by 45 runs in Thursday's ODI against Sri Lanka to eclipse the previous record of 219 set by his countryman Virender Sehwag in 2011.
The right hand opener racked up 32 fours and nine sixes to help his side beat Sri Lanka by 153 runs and go 4-0 up in the series in Kolkata.
Sharma also become the first man to score two double centuries in ODIs after racking up a 209 against Australia in 2013.
His afternoon was eventually brought to a close when he was caught off the last ball of Mahela Jayawardene's innings and left the pitch to a guard of honour from his teammates.
"I'm not really tired. I was ready to bat another 50 overs," he said after his record-breaking haul. "Once I got to 50, I knew I had to convert because it was a good batting wicket.
"We wanted to get a big score and that made me stay there as long as possible.
"Kolkata is a very special ground to me - I made my first-class debut and Test debut here. I also got an IPL hundred here, so it's very special."