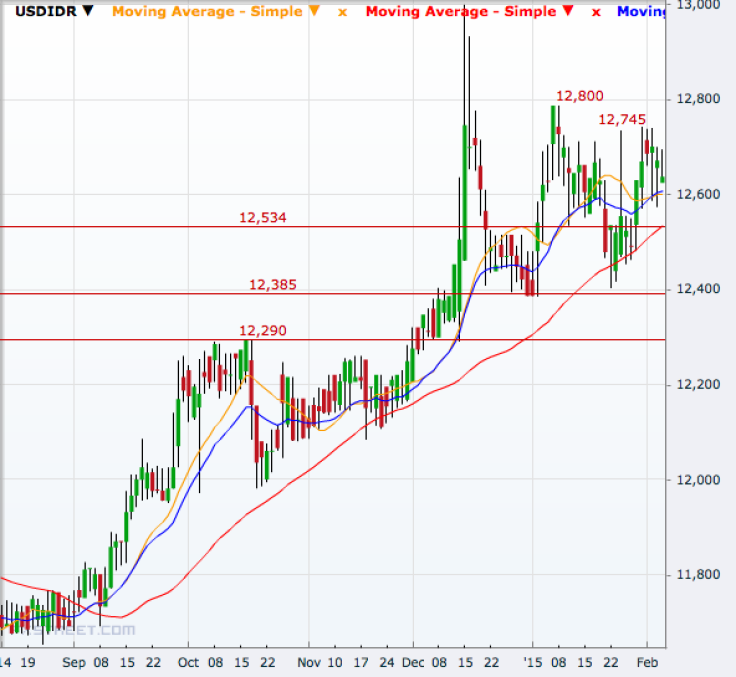 The Indonesian economy expanded 5.01% from a year earlier in the fourth quarter, unchanged from the five-year low touched in the previous quarter, while the economy contracted more than 2% on a quarterly basis.
The Indonesian rupiah did not react to the data with the currency now in a consolidation phase after the sharp decline last year. The main share index JKSE Composite, however, fell more than 0.8% on Thursday.
Details of GDP data showed an increase in government spending and investment were unable to offset slowdown in private consumption and a decline in exports.
Analysts have been optimistic that lower crude prices will help global growth especially in the Asia Pacific, but countries like Indonesia and Malaysia in the region will also have some negative implications.
Moody's Investors Service said in Malaysia, Indonesia and India, lower oil prices have led to fuel subsidy reforms, which support their sovereign credit profiles.
"But in Indonesia and Malaysia, lower hydrocarbon-related government revenues will erode the impact of these gains on the budget balance," Moody's said in a note.
On a quarter-on-quarter basis, Indonesia shrank 2.06% after registering a 2.96% growth in the previous quarter. Private consumption growth slowed to 0.03% from 2.78% in the third quarter.
The USD/IDR dropped to 12,625 from the previous close of 12,670, but the pair held above the 14-day moving average. It has been holding above the 50-day average since mid-September.
On the downside, the pair has its first target at 12,535, where it meets the 50-day SMA. A break of that will open doors to 12,385 and then 12,290. A break below that will weaken the upward momentum significantly.
On the higher side, the pair has to break above 12,743 and then 12,800 in order to open doors for fresh multi-year records.