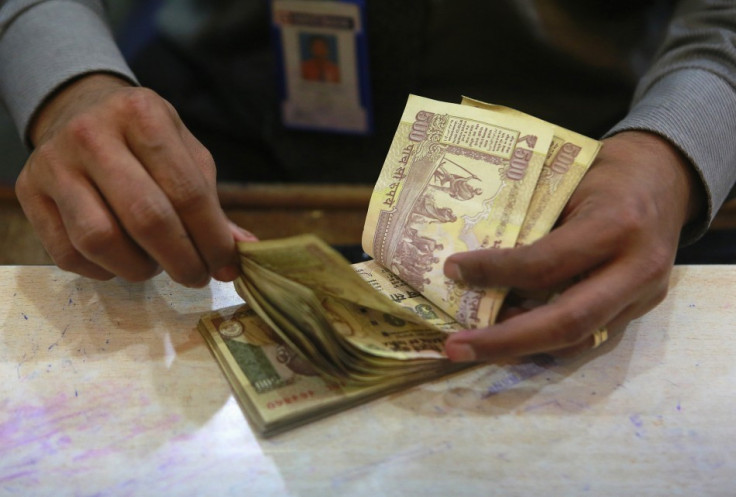 The Indian rupee fell to a new 10-month low against the greenback after data showed inflation continued to slow but the drop so far in the month was less steeper as compared to the 3.5% decline in the Indonesian rupiah and the Malaysian ringgit amid year-end dollar demand.
USD/INR traded up to 62.74, its highest since February, and from the previous close of 62.47. The rupee had ended November weaker, and is on track to end the second month lower. So far this month, it is down 0.8%.
India's wholesale price index fell more-than-expected in November to 0.0% from 1.77% in October, data showed on Monday. The consensus was for 1.36%.
With the market heading for this year's last FOMC decision on Wednesday, concerns of dollar availability getting tighter going forward has increased demand for the greenback globally.
Risk aversion ahead of the year-end is also leading to FII outflows in major emerging markets in Asia adding to the dollar demand.
With the Sydney siege issue worsening Asian risk appetite on Monday, major share indices of the region traded downward. The Nikkei and Hang Seng indices were down more than 1%, while main Indian indices were down 0.6% or more.
The Indonesian rupiah fell to a 16-year low according to Bloomberg. The USD/IDR pair rallied to 12,695 on Monday from the previous close of 12,505 pushing the monthly decline in the rupiah to 3.5%.
The Malaysian ringgit made a sharper decline in December. The USD/MYR pair returned to the 3.50 mark on Monday, the level it broke on 8 December before losing a few points in the next two days.
At the lowest this month, the ringgit was down 3.6% against the US dollar from its end-November levels.
The Thai baht on the other hand showed some strength. The USD/THP pair was also up earlier this month, but failed to break below a crucial resistance at the one-year high of 33.12 and fell to 32.75 by Monday, translating to a 0.3% gain in the ringgit from the November close.