An industrial strategy that fights climate change would fix our broken economy
We should wean ourselves off an over-reliance on finance and build up renewable industries to create jobs.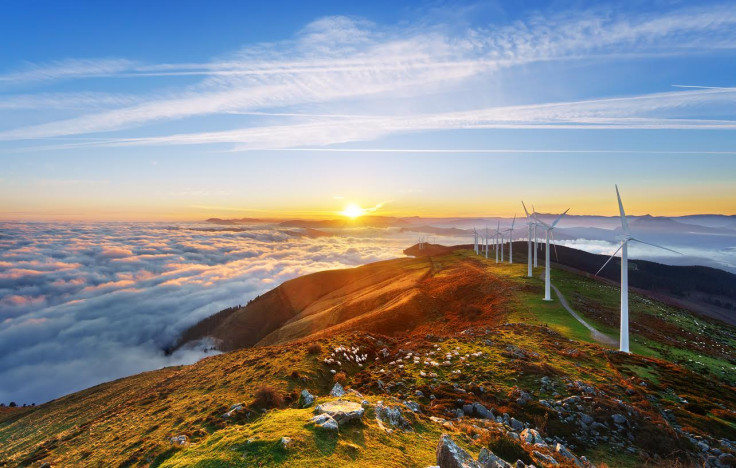 First, the good news: the Government is going to have an industrial strategy. After years of decline in key industries, stagnant wages and communities seemingly abandoned by an economy skewed towards the City of London and finance – the Government has at least realised that a new approach is needed.
In post-referendum Britain the need to chart a new course for the country is overwhelming. Sadly, now that we can see what the Government is planning to do – in the shape of the green paper they published yesterday – it seems they haven't quite grasped the depth of the problems we face.
The most overwhelming challenge to our economy and our society is clearly climate change. With 2016 now officially confirmed as the hottest year on record, we need to step-up action on the greatest challenge we face – not least because our own national infrastructure faces huge risks from the changing climate. So at the heart of any forward thinking industrial strategy should have been an unequivocal commitment to phasing out the use of fossil fuels – sadly that was missing.
Indeed, if ministers were really serious about ensuring the UK transitions to a zero-carbon economy, they would have abandoned plans to flog off the UK Green Investment Bank to asset strippers. They could have made announcements on funding for renewables post-2020, stopped the reckless solar tax hike, or reversed the absurd ban on onshore wind – the cheapest form of new electricity generation.
The fact is that climate change cannot be an afterthought in any industrial strategy – it must run through its core. So while seven mentions of the greatest threat we face in the strategy certainly beats zero mentions in the Autumn Statement – it's hardly front and centre of the Government's thinking.
Indeed beneath a layer of green spin, ministers have demolished many of the UK's renewable energy and energy saving policies. The results are clear to see: the solar industry has lost 15,000 jobs in the last year, and only 10 new community energy organisations were registered last year, compared with 76 in 2015. The major projects which the Government has supported, such as Hinkley Point power station, a third runway at Heathrow and a new "dash for gas" run counter to building the modern, decentralised economy we so desperately need.
Meanwhile there's no shortage of alternatives. Whether it's renewable energy or the sharing economy, the digital industry or sustainable agriculture; if we set our minds it, we can build a more prosperous nation. Analysis by Green Alliance found that the expansion of the circular economy – in which our resources are in use for as long as possible, and then, when they're no longer useful, we reuse and recover their base materials – could create around half a million jobs especially in parts of the North of England in areas of low employment.
Beneath a layer of green spin, ministers have demolished many of the UK's renewable energy and energy saving policies
British manufacturing has seen a steady decline in recent years. In 1995 manufacturing accounted for 17% of GDP, but now it makes up just 10%. Behind these statistics are real lives – and decent jobs that have either been lost or never created. At least a million people now work in call centres – workplaces known for low pay, high pressure and bleak working conditions. Compare that to the renewables industry which employs just over 100,000 people at a time when we should be ploughing resources into that technology.
Britain can and should be doing more to combat climate change, and we should be producing more of what we need here too. After the referendum Britain is at a crossroads – we have an opportunity to decide what kind of country we want to become. We could be weaning ourselves off an over reliance on finance and building up modern industries with decent jobs across the country.
The Tories' claims might claim to be interventionist – and looking to rejuvenate long forgotten parts of Britain but their promises ring hollow when held up against their threats last week of turning Britain into a corporate tax haven on the edge of Europe. Ultimately any industrial strategy must have at its core a belief in a properly funded state that's able to flex its muscle. A hollowed out post-Brexit economy simply won't provide a sustainable footing – which is why the Government must rule out any race to the bottom on taxes or regulations. In the coming weeks my party will be laying out our own Green Industrial Strategy in detail.
At its heart are plans to decarbonise the economy and create jobs in every corner of the UK – and to revive the British economy to equip our country for the challenges we face. In the meantime we'll be holding the Government to account over their strategy – and pushing them to produce the bold plan we so desperately need.
---
Caroline Lucas is MP for Brighton Pavilion and Co-leader of the Green Party
---
© Copyright IBTimes 2023. All rights reserved.