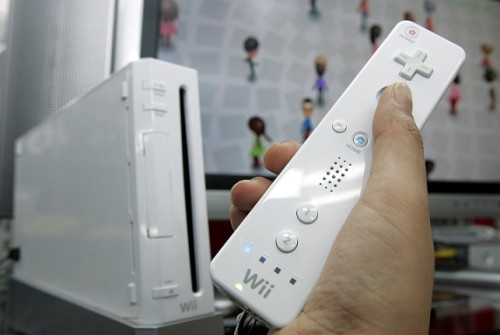 People will now be able to check if they can claim benefits using their Nintendo Wii under a new system brought in by the Department for Work and Pensions (DWP).
The scheme has been described as an opportunity for those who receive benefits to "build online skills" by searching for information on how to claim using the games consoles.
People already had access to information on the Universal Credit scheme using the red button available to some digital TV viewers. It is claimed some 30,000 people have accessed the service this way since its launch last October, according to Looking Local, the organisation behind the service.
Ministers hope the new TV service will help the estimated seven million people without internet access seek information on benefit claims. The plans are a part of a campaign to help with Work and Pensions secretary Iain Duncan Smith's changes to the current system.
Welfare Reform Minister Lord Freud added the plans will help people "benefit from what the online world offers for 21st century life".
He added: "As we continue with the rollout of Universal Credit, increasing numbers of people will need to know how it affects them and how to prepare.
"Working with Looking Local, we have ensured as many tools as possible exist for people to find out everything they need to know about the easier-to-understand and more flexible benefit that is Universal Credit.
"We are also making sure Universal Credit is an opportunity for people to build online skills, so they can look for work and benefit from what the online world offers for 21st century life."
Sky and Virgin customers have already been able to access information using their interactive TV options, including checking their eligibility for Universal Credit and learning how they can make a claim.
The Universal Credit, which aims to make welfare simpler by brining six benefits and tax credits into one, will miss its 2017 target, has received criticism over the past few months following claims attempts to implement the scheme were poorly planned and it is now on course to miss its 2017 government target.
The scheme was also condemned for "shocking failures" after the reform wasted more than £140m of taxpayer's money after being forced to write off IT assets.