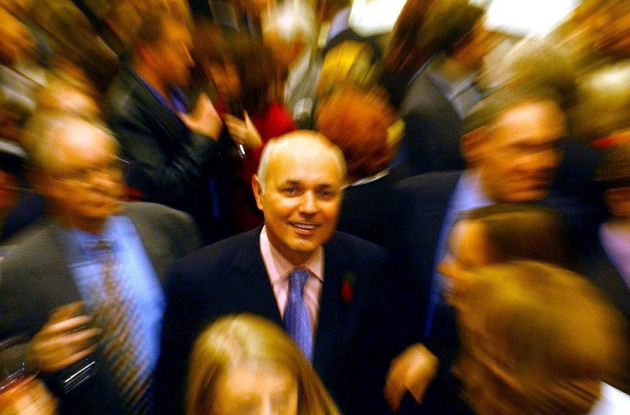 The government's flagship welfare reform was slammed by an influential group of MPs for "shocking failures" that "wasted £140m" of taxpayer's money.
The cross-party Public Accounts Committee (PAC), which published its 30th report into Secretary of State for Work and Pensions Iain Duncan Smith's Universal Credit scheme, said the programme suffered from "alarmingly weak" management and argued that its implementation has been "extraordinarily poor".
The Department for Work and Pensions claimed the scheme, by consolidating six means-tested working-age benefits into a single system, will make the benefits system simpler for claimants.
But the PAC argued that the ministry had not developed a comprehensive plan to roll out the programme.
"£425m ($683m, €505m) has been spent so far on the programme. It is likely that much of this, including at least £140 million worth of IT assets, will now have to be written off," said Margaret Hodge MP, chair of the Public Accounts Committee.
She added: "The department has failed to grasp the nature and enormity of the task; failed to monitor and challenge progress regularly; and, when problems arose, failed to intervene promptly. Lack of day-to-day control meant early warning signs were missed, with senior managers becoming aware of problems only through ad hoc reviews."
The MPs also said the programme will not hit its current target of enrolling 184,000 claimants by April 2014 and that the department will have to speed up the later stages of the scheme if it is to meet its 2017 completion date.
The group shockingly claimed that purchase orders worth £8.7m were approved by a personal assistant to the scheme's programme director.
In addition, two other purchase orders, for £22.6m and one for £1.1m, were approved by a personal assistant to the programme director, whose delegated financial authority at the time of approvals was only £10m, according to the report.
The group of MPs, among other recommendations, called on the DWP to set out a clear strategy for IT development, demonstrating the best way forward for the programme and an "accurate review" of current investment which will not be needed in the long-term.
A DWP spokesperson said: "The report doesn't take into account our new leadership team, or our progress on delivery. We have already taken comprehensive action including strengthening governance, supplier management and financial controls.
"We don't recognise the write off figure quoted by the committee and expect this to be substantially less. The head of Universal Credit Howard Shiplee has been clear that there is real potential to use much of the existing IT."