The wife of Craig Gill, the drummer for 1980s Manchester indie band Inspiral Carpets, believes tinnitus led her husband to commit suicide in November 2016.
Speaking after an inquest delivered an open verdict on his death, Rosie Marie Gill revealed her husband's "unbearable" battle with the hearing condition.
Calling for greater awareness of the medical condition's damaging effects – which include continually hearing ringing, buzzing, hissing, chirping or whistling sounds that appear to come from inside the body – Rosie explained how the ailment had severely impacted her 44-year-old husband for 20 years.
"For the past 20 years, Craig suffered from debilitating tinnitus, a condition caused by not protecting his hearing when enjoying the careers he loved the most – a successful musician, DJ and love of listening to music.
"His condition affected his day-to-day wellbeing and he suffered in silence with both sleep deprivation and anxiety," she continued in comments carried by The Guardian.
Rosie also called for men to speak out and help end the stigma around discussing depression.
"Although we struggle with the day-to-day existence of life without Craig, we are now able to discuss and promote awareness of tinnitus and men's mental health. It takes courage for men to speak out, to talk to one another, to share their thoughts and their fears.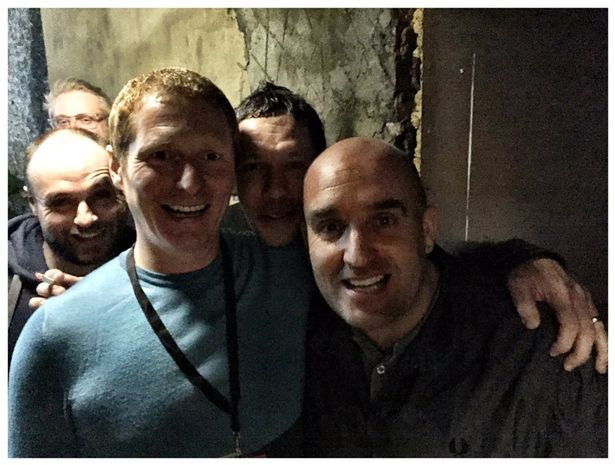 "Instead of reaching out, on that day in November, Craig made the saddest and most tragic of decisions," she said.
A 'pillar of the community'
Her statement came after she told the inquest in Heywood, Greater Manchester how she had found Craig dead after returning home to Greenfield, Greater Manchester following a day out with the couple's children.
She described the death as particularly "shocking" given that she had not seen any signs that Craig was suffering from depression or a similar mental illness.
I have no idea where this has come from," she told the senior coroner for north Manchester, Joanne Kearsley.
When recording her conclusion, Kearsey said that Craig had been "very family-orientated", a "pillar of the community" and "funny, loyal and caring", report The BBC.
Band and music world pay tribute
The surviving members of the Inspiral Carpets, Graham Lambert, Stephen Holt, and Clint Boon also attended the inquest, with keyboard player Boon reading a statement: "Craig was a friend, a loyal son and brother, philosophical father and important member of our gang. We feel extremely privileged to have spent the last 30 years making music with him".
The band, best known for 1990 hit This Is How It Feels, played a key role in founding Manchester's thriving music scene throughout the decade.

Oasis star Noel Gallagher served as a roadie with the band prior to joining Oasis, and has frequently credited the experience as vital to his understanding of the industry.
His brother Liam attended the funeral in 2016, tweeting: "Massive respect to Gillys FAMILY n FREINDs lovely service RIP RKID LG x".
---
The Samaritans provides a free support service for those who need to talk to someone in the UK and Republic of Ireland. Visit Samaritans.org or call 116 123 (UK) or 116 123 (ROI), 24 hours a day, 365 days a year. Visit this website to find a support phone number in your country.
If you or someone you know is suffering from depression, please contact a free support service at Mind.org.uk or call 0300 123 3393 (charges apply).